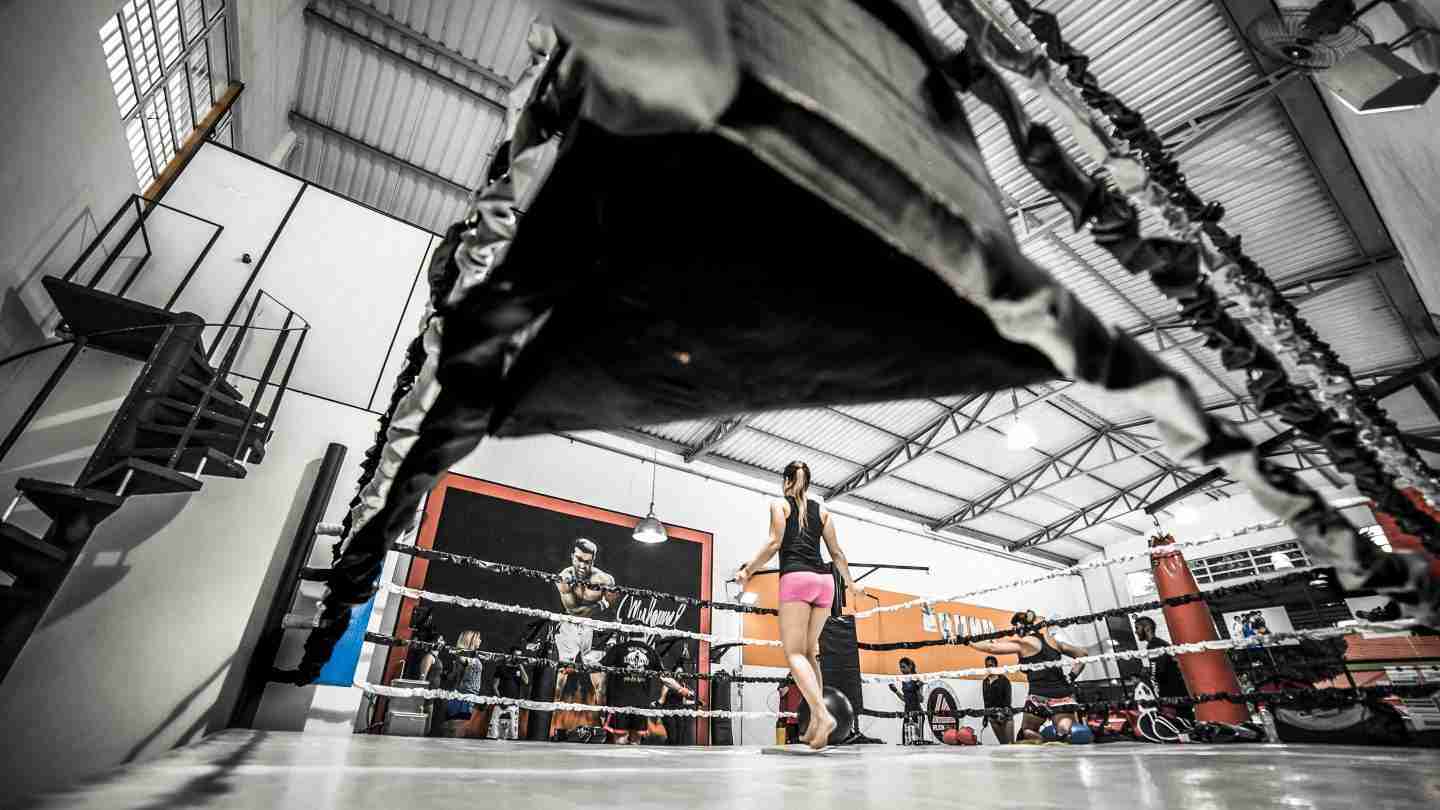 With Anthony Joshua smashing his way to becoming the Heavy Weight Champion and summer fast approaching we had an epiphany – lets mix the two together to get our summer body!
We've searched out the very best boxing & kickboxing classes in London (both women only and mixed classes) to provide some fitness inspiration for you… no one really wants to run on a dry treadmill for hours. Beating the crap out of a punch bag sounds like a much better way to slip into that summer bod.
Both boxing and kickboxing classes will have you sweating buckets through an intense cardio session and provide a great opportunity to relieve any pent up stress we've stored away – POW POW.
We've chosen classes from all over London – follow the links for more information on prices and timetables –
Mixture of mixed classes and women only classes to choose from. Railway Arches, 261-262 Hardess St, Brixton, London SE24 0HN (Brixton)
By Marianne 'Golden Girl' Marston
Classes and one to one sessions Ringtone Gym, Basement, 141-153 Drummond Street, Euston, London NW1 2PB (Euston)
Female only boxing classes, muay thai , kickboxing & personal training options
576 Harrow Road, W10 4NJ, (Ladbroke Grove)
TWO VENUES – Swiss Cottage Dojo 88 Avenue Road, London NW3 3HA (Swiss Cottage) Stoke Newington Dojo Unit 2 Victorian Grove, 35-39 Stoke Newington High Street (Stoke Newington)
Women only classes Unit 5 Transform House, 16 Wellington Road, London E10 7QF (Lea Bridge)
Variety of classes & gym locations
CLASSES: Krava Maga, Gymbox Technical Sparring, Muay Thai & Sparring, K1 Kickboxing, Gymboxing GYMS: Bank, Covent Garden, Farringdon, Old Street, Westfield Stratford, Victoria Pay as you go and 3, 6, 12 & 18 month membership
Mixed classes for beginners through to black belt
Euston
Enjoy ladies,
NL x