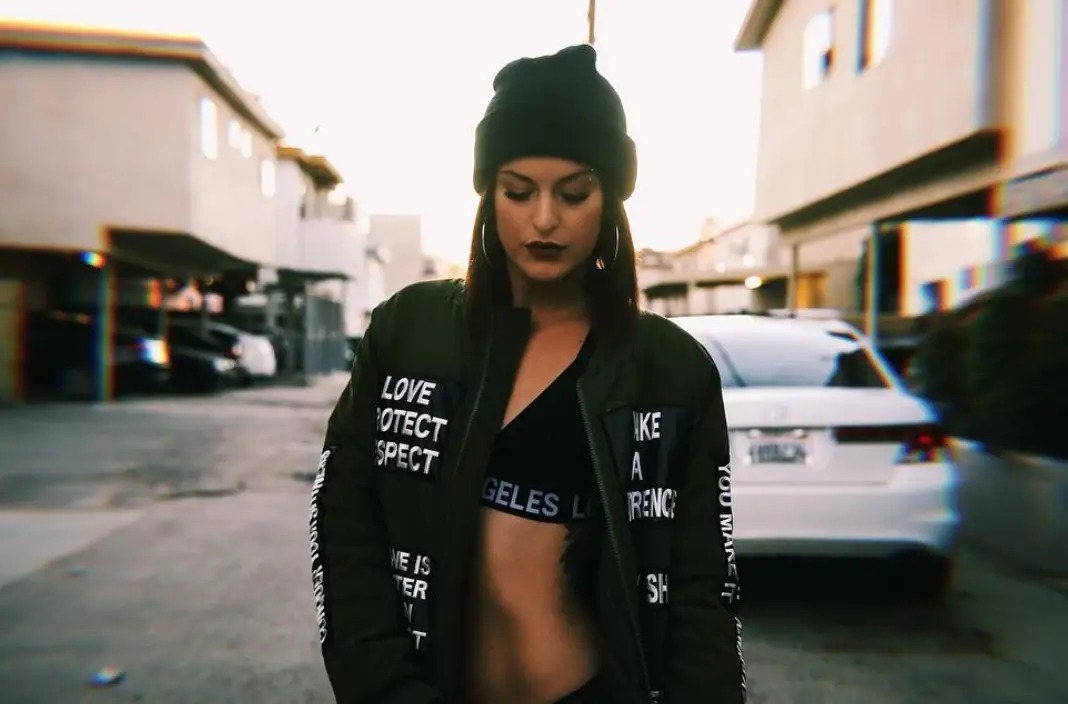 I grew up in Bloomington, Indiana and moved out to LA when I was 18 to study Sociology at Occidental College. My two sisters and I were musical theatre kids, singing in harmony as a family since I was 5! I also practised competitive gymnastics and dance. I've always loved performing, so I knew LA was the right place for me.
Heads up: Some of our articles are sponsored and/or may contain sponsored links, meaning we get a commission if you decide to make a purchase through the links, at no cost to you. This is how we keep the Nonchalant magic alive. We only work with brands we truly love.
Prior to partaking in "Are you the one", what did you get up to?
After graduating from college, I wanted to pursue performance but I struggled with drug addiction. I checked myself into rehab in 2018, and I'm proud to say I have now been clean for nearly two years! Are You The One was an opportunity I would've missed if I hadn't put my health and recovery first.
After some stalking, we discovered that you've previously mentioned your sisters also identify as gay, do you ever fight over women?
I am so so lucky to have two gay sisters, considering coming out was an incredibly difficult process in small-town Indiana. Thankfully, we all have very different types! I love masculine/androgynous women, and they're the opposite. If Florence Pugh was an option for us though, there would 100% be fighting!
Of course, we'd love to hear more about "Are you the one", what made you want to apply?
My sisters and I love queer representation on tv, and it is so rare that members of our community get to be the front runners on any show. When I heard about AYTO having an entirely queer season, I KNEW that it was for me. I have frequently been labelled (admittedly, correctly) as a drama queen with no filter. When I heard about it, I said: "I'm meant for this".
What was the best moment and the hardest moment of being on the show?
It was just so lovely to meet like-minded queer people from such different walks of life. I felt so lucky to have made the friends that I did. Also, the dates I won were truly incredible! ATVing and Jetskiing in Hawaii, you can't beat that. The hardest part was distancing myself from my crush, Kai, after recognizing countless red flags. We're all quarantined to one house so ignoring him was nearly impossible.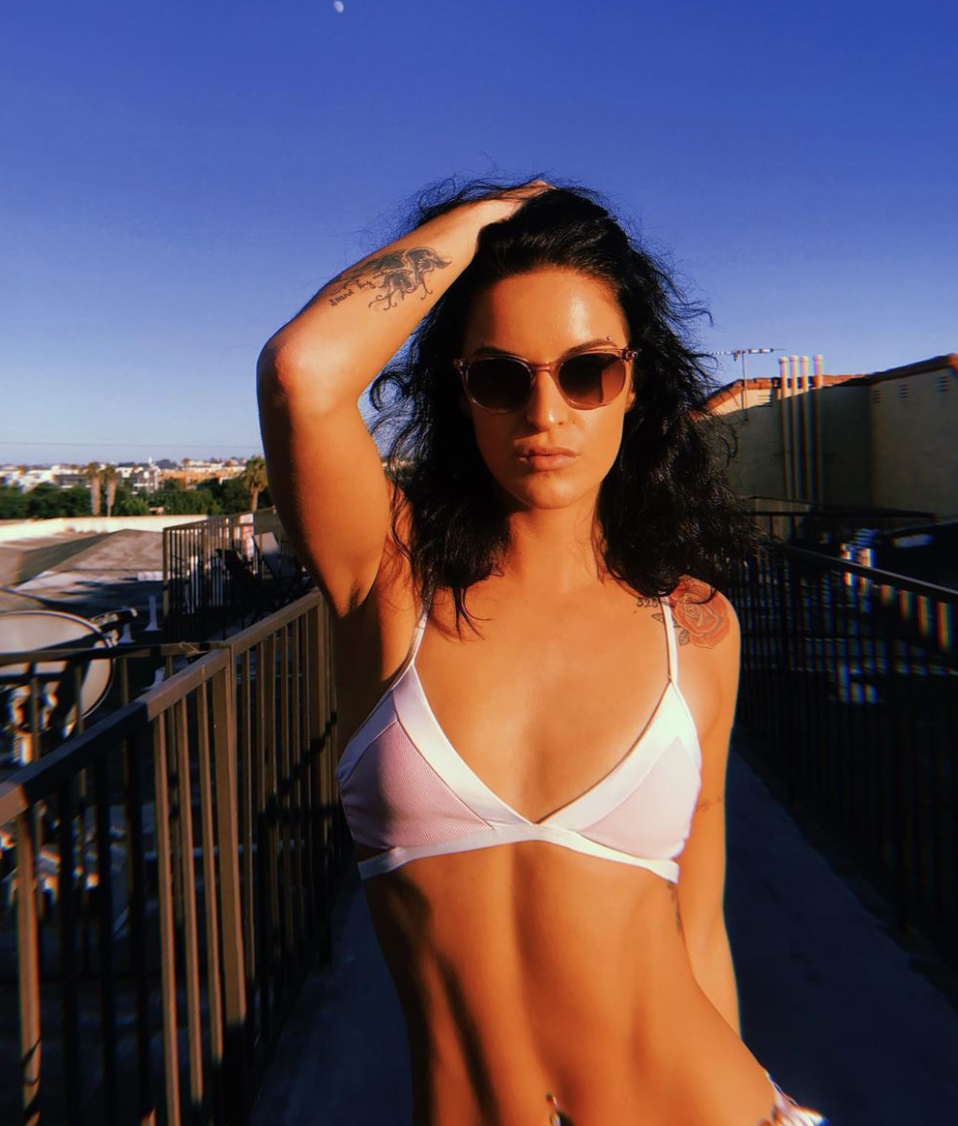 What have you been up to since and where can we see you next?
Since the show aired, I have been focusing on my acting career! I love reality television, and I can't promise you won't see me back on MTV :), but I also would love to play queer characters in other genres as well. Since COVID-19 quarantine began, I have been writing/brainstorming short films with other queer actors, and also obsessing over gay TikTok.
It's such a great step in the right direction for the queer community to have a show like this, what are your thoughts around that?
I am beyond thrilled that we have made such a huge step in the right direction for our community! As a child, I really didn't have anyone to look up to as an out and proud queer. I hope that a young me somewhere can watch season 8 of Are You the One and feel hopeful. I hope this can show that little girl that being different can become something she truly loves about herself.
We're London folk so tell us about the Lesbian scene in LA – any good?
The LA lesbian scene is wild! My sister and I always feel so lucky to be a part of such a booming community. Although huge compared to where we are from in the midwest, you would be surprised by how small it really feels sometimes. We call it the "lesbian tree," everyone is connected somehow!
Obviously we saw the ins and outs of your dating on the show, but are you dating anyone at the moment?
It's funny, I'm more single than I was before Are You The One! So if my future wifey is out there, slide into my DMs, I don't bite 😉 @JennaBree25
A classic question, what's your coming out story?
My freshman year of college in LA, I met the captain of the girls rugby team at a Zeta party. She was 5'11" and one of the hottest women I had EVER laid my eyes on. It was stressful at the time because both of my sisters had just come out and my mom had not taken it well. They always told me "well, at least Mommy has you, Jenna!" My mom found out in 2013, and our relationship suffered for several years. With time, my family has learned to accept all three of us for who we are <3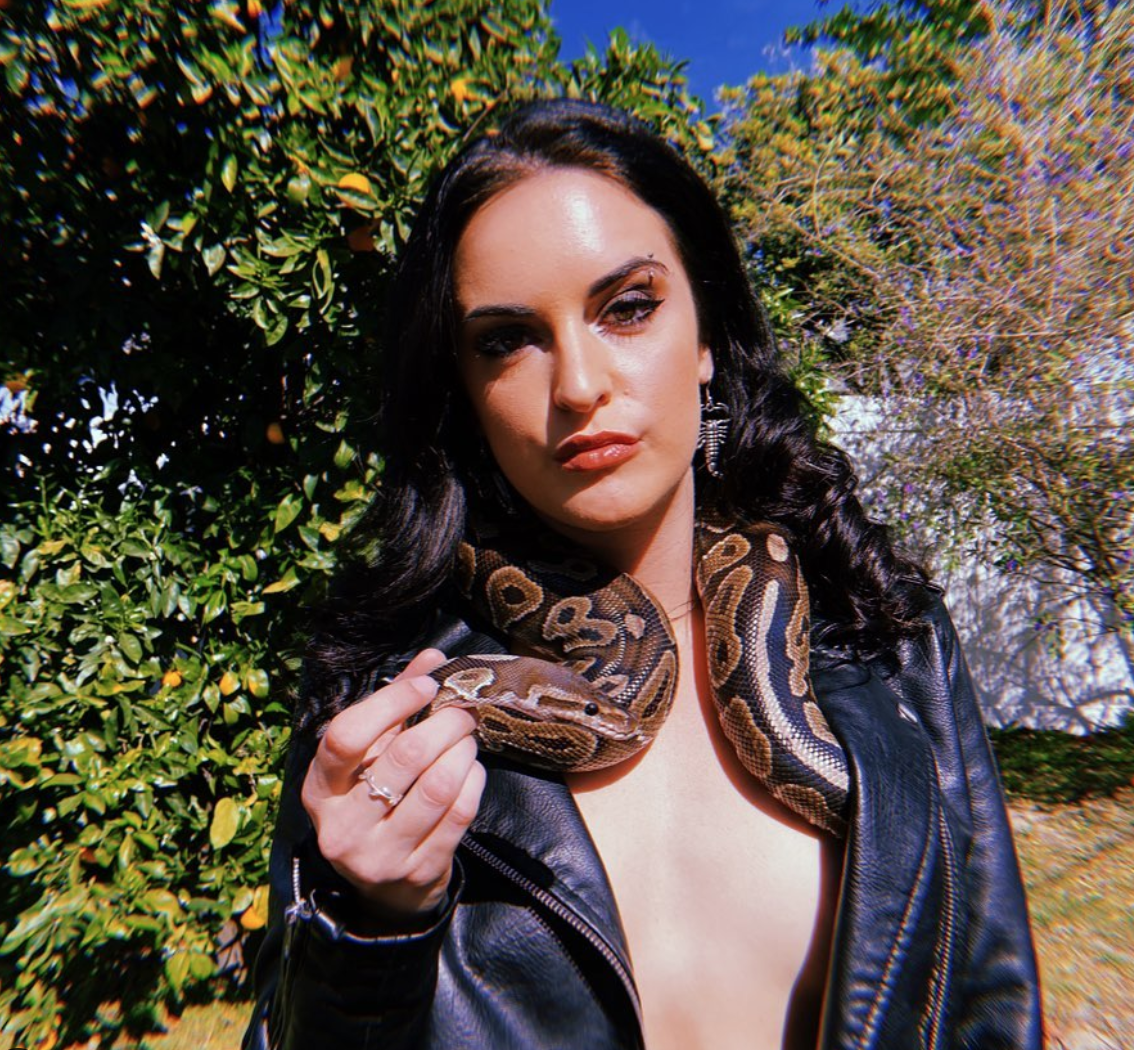 Who are your role models and why?
Demi Lovato has been a role model for me for over a decade. Not only as an out queer person, but as an actress, a singer, and most importantly, a mental health advocate. The documentary about her experience with addiction convinced me to check myself into a rehabilitation centre. Her authenticity is an inspiration!
If you had a magic telephone to call yourself at 15 years old, what would you say?
I would say that it is OKAY TO BE GAY! I would tell her that she isn't really in love with her Mormon boyfriend Todd, and that making her Sims gay is actually totally normal!
What's the best piece of advice you've ever been given?
To get a therapist! There is nothing shameful about talking to a professional after a difficult coming out process, or struggles with depression/anxiety etc… I love that it is no longer considered a weakness, but a strength to be emotionally vulnerable.
For anyone looking to go on a reality TV show what advice do you have to give them?
Be yourself! The cameras maybe 50 pounds and 6 inches from your face, but just do your best to be authentically you. My dad watched AYTO (I know, yikes), and he said he was so proud that I was genuinely me.
Who's your celebrity crush and why?
Currently, Demi Lovato, Florence Pugh, and @sk8erbella on TikTok. They're all so different, but beautiful and talented. If you enjoyed queer AYTO, definitely download TikTok… the gays dominate the platform!
Check out our other interviews with more inspiring lesbian, queer and bisexual women, and let us know your thoughts by leaving a comment below.
Love Team Nonchalant xx
Last Updated on 21st December 2022 by Nonchalant Magazine