We got the absolute pleasure of catching up with the extremely talented Founder and Director of Damsel Productions – Hannah Hauer-King. We met over coffee to discuss the ins and outs of her career to date, her recent production Grotty and if she's dating.
Heads up: Some of our articles are sponsored and/or may contain sponsored links, meaning we get a commission if you decide to make a purchase through the links, at no cost to you. This is how we keep the Nonchalant magic alive. We only work with brands we truly love.
Read all about it below in our latest interview.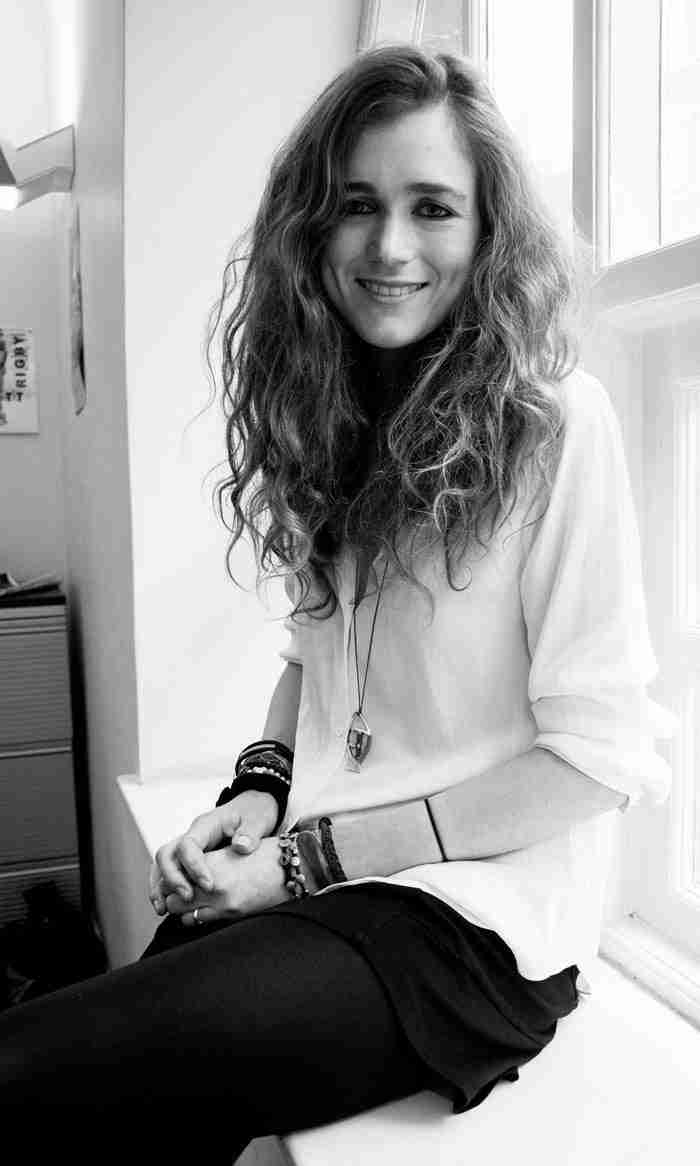 Where did your career start?
I've always had a vested interest in theatre and found myself doing a double major in Theatre and Theology in the States and loved it. I started working in DC so had the intention of staying, but on a whim, applied for this Resident Assistant Director job at Soho Theatre. To my surprise, I got it and moved back to London, a really important and formative moment which particularly opened my eyes to fringe theatre. It helped me understand what it actually takes to put on a play: I was doing show coverage, reading scripts and providing feedback to writers, and learning the skills I need all the time now.
My career then truly started when at the end of my placement, I was supported by Soho to do a rehearsed reading of a play called Dry Land which Jermyn Street Theatre came to see. They were excited by the material and offered the piece a slot in their autumn season.
Kitty Wordsworth, the producer on the project, and I set up a company to support the show, the company which became Damsel Productions. That's where it all started.
That was going to be my next question – how Damsel all came about – do you co-own it or is it yours?
I co-own it with Kitty – Kitty's title is Executive Producer and I'm the Artistic Director which gives you an idea of the set-up of Damsel. Within the company, we have Anna Reid our Resident Designer, Rosie Gray our Artistic Associate, and Molly Eagles, our Assistant Producer.
How long has it been running for?
It's been running for about 3 years and going strong.
What's your long-term plan with Damsel?
Last year we didn't do a big production but focused on festivals and building our web of female artists. We realised that we're not going to be a commercial company, that we're not going to be about raising thousands and thousands of pounds to get into massive theatres to do commercially-lead productions.
The current dream is to do another production this year and put together a compelling proposal next year for a larger theatre. We'll have a package of great and very different productions that are clearly all part of a mission statement which is only getting stronger. I guess that would be the dream for me at the moment – to get into a different kind of space.
We are sure you'll be super successful with that and we'd love to catch up with you in a years time to see where you are then.
You've got two female directors or producers for Damsel and you put out a great female-empowered vibe, do you see yourselves as feminists?
We definitely define ourselves as feminists! Active ones, I hope, through an ongoing dedication to addressing the gender imbalance in the industry. There will hopefully be a time where challenging and working against that imbalance in theatre is no longer necessary, but it unfortunately still feels like it will be a very long time before we get to that stage. An exciting evolution I also hope to see is how we do more in empowering LGBTQ women in the industry, and indeed, gender non-binary artists.
Great! On that note, do you see yourself doing more and more LGBTQ plays this year or more of a breadth of topics?
It's definitely something I've realised I'm extremely passionate about and would lean towards. I'm excited because, more and more, I'm meeting or being approached by artists interested in these topics, in a way that wasn't happening previously. I'm currently working with a writer who is writing a lesbian romantic drama and I'm cultivating relationships as much as I can with other queer artists.
How did Damsel and Grotty come about? How were you introduced to Izzy Tennyson, the writer of Grotty?
I was introduced to Izzy towards the end of the Fringe last year by Jules Haworth, who thought we would be a good pairing in bringing her play Brute from Edinburgh back to Soho. During early conversations between Izzy and I about putting it together, she told me about the premise of another play she was writing called Grotty. Having been up at Fringe and noticed the sheer lack of LGBTQ work about women, I was excited and felt it was a play that I wanted Damsel to do and that needed to be given a platform.
We absolutely loved Grotty so congratulations on a great piece! We were really pleased to be able to write about it, and thanks for having us along.
I'm really glad you enjoyed it!
So you were really keen to focus on an LGBTQ play, do you identify as a lesbian?
I identify as a gay woman – I'm happy to identify as a lesbian but I think terminology is so thorny at the moment. I have been with men, it's not completely impossible that I might be with a guy again, so sometimes it feels wrong for me to refer to myself as a lesbian but that being said, I do see being with a woman as my future long term. I prefer to use the term gay because it feels more comfortable and more fitting for me.
So are you dating anyone at the minute or are you looking to date at all?
(Laughs) No, I'm not dating anyone at the minute, it's really hard out there! I'm not on dating websites, I just wished they worked for me – I would 100% be on them if they did but they just haven't really. I've had some bizarre Tinder experiences. I tried Brenda for a bit and that was not fun at all, quite scary. I'm definitely not against the idea of a relationship but maybe I'm too much of a workaholic to be dateable? I'm not entirely sure.
We're sure you're just super busy. Grotty goes into talking about the scene and how there are a lot of triangles and webs of relationships between girls, is that something you've experienced yourself at all?
I've experienced the incestuousness of the theatre scene and the theatre scene is often also a queer scene. I haven't experienced it from purely the going out scene.
Do you go out on the scene?
I used to and it wasn't easy! I sometimes go out in Soho or East London pubs and bars, mostly keep it casual.
What is your biggest failure to date or rejection?
Wow, I've definitely had a lot of rejections. Which one to choose? A recent rejection that I experienced lately was being turned down to direct a play that I felt I was very qualified for and that was very painful, but it's all a learning curve for me…
With the rejection, did that affect you much or how did you deal with that?
I find myself bouncing back better after each rejection. I remember finding bad reviews or no's really hard at the start, but you build a thicker skin.
How did you find the reviews for Grotty?
Mostly they've been great. It's a very political play and there are a lot of cutting and charged comments in there, and I think press have been incredibly open-minded. But it's semi-autobiographical and definitely not a play to please everyone or keep everyone feeling comfortable, and that's why it's exciting. It's by far the riskiest thing we've done in a wonderful way.
You're very successful, for any young girls that want to get into theatre what advice do you have for them?
If you have that passion, go do it and don't settle for anything less. Surround yourself with people in theatre. Target fringe theatres that you're genuinely interested in. Go to shows, email directors and get to know them: take them for a coffee – they will make time for you.
I know you have to get to the show this evening, so my last question – who are your role models?
A lot of my role models are people close to me. My mum is one of my role models. She's extremely intelligent and she had an amazing career in the theatre, which she changed and now she's a psychotherapist. She had an incredible journey and that's something I deeply admire. I also look up to artists like Anne Bogart, Anna Deveare Smith, who incorporate personal philosophy and deep practice into their understanding and articulation of theatre.
Thanks very much for taking the time to meet with us Hannah, all the best for tonight's show.
Team Nonchalant xx
If you enjoyed reading about Hannah, why not check the other interviews we have done with inspiring lesbian women?
Last Updated on 21st December 2022 by Nonchalant Magazine