Nestled in the heart of Chislehurst, Bank House is a local gem that perfectly blends smart sophistication with laidback charm. Our recent visit to this restaurant left us thoroughly impressed, from the delightful cocktails to the impeccable service. All paired with a delectable contemporary menu that caters to a wide range of palates.
Heads up: Some of our articles are sponsored and/or may contain sponsored links, meaning we get a commission if you decide to make a purchase through the links, at no cost to you. This is how we keep the Nonchalant magic alive. We only work with brands we truly love.
On Arrival:
As soon as you step inside Bank House, you will be greater by an inviting ambiance that exuded elegance without being stuffy. The modern, tasteful décor, and comfortable seating set the stage for a memorable dining experience making for a perfect date night spot. Especially if you are looking for somewhere away for the city in the South East. Whether you're seeking a cosy dinner with your significant other. Or a casual get-together with friends after work, Bank House strikes a great balance for all occasions.
Drinks & Food:
We suggest you start your visit off by pursuing the delectable cocktail menu. The mixologists at Bank House have clearly honed their craft. They offer classics and crowd pleasers. As well as a few of our favourites, all expertly balanced and delicious. We would always recommend a lychee martini to kick off your evening.
Now, let's talk about the food. Bank House's menu is a celebration of contemporary cuisine, offering a wide array of small plates that are perfect for sharing. They boast an impressive variety. Whether you're a meat lover or a vegetarian, you'll find something that tickles your taste buds. The small plates allow you to explore various flavours without feeling overwhelmed. Making it an excellent option for a diverse group of diners. The ingredients are fresh, and the presentation was as impeccable as was the service. The creativity in combining flavours and textures was evident as was every plate that arrived at our table.
Service & Atmosphere:
What truly set Bank House apart, though, was the service. The staff was not only attentive and knowledgeable about the menu but also genuinely friendly and accommodating. They went the extra mile to make sure our dining experience was top-notch, and their recommendations were spot on.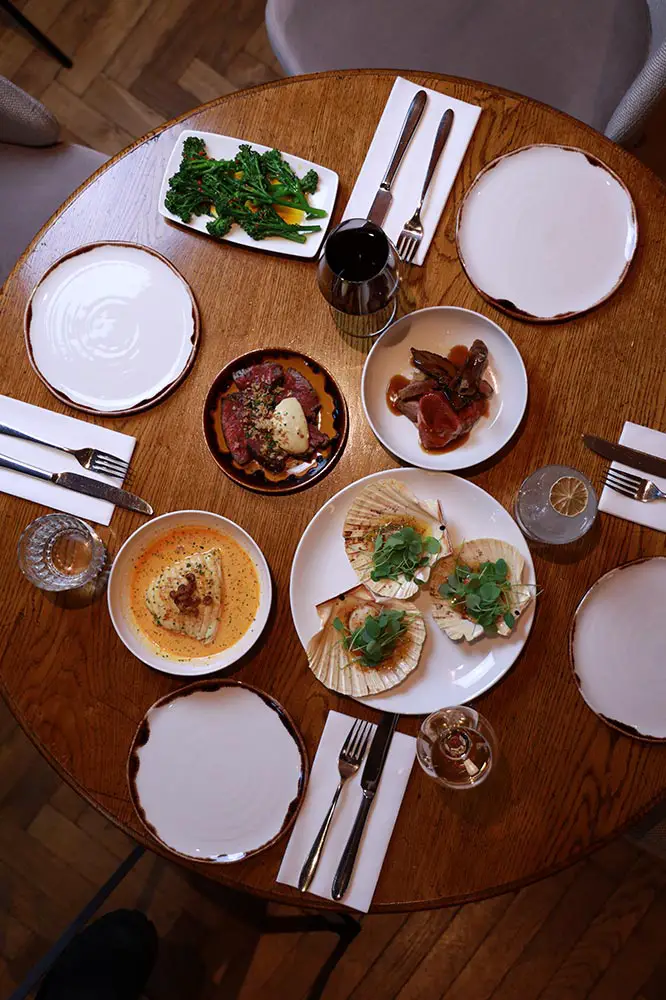 Bank House is a hidden gem that should be on the radar of anyone seeking a high-quality dining experience. Even better is you are South East based. With its smart yet laidback atmosphere, exceptional cocktails, and an extensive menu filled with small plate options, it's veggie-friendly and the perfect spot for a romantic date night. we can't recommend Bank House enough – it's a five-star experience from start to finish.
If you are looking for more cosy date night recommendations for in and around London, have a look at some of our other date ideas.
If you want to check out Bank House, their socials are here. You can also book a table through their website.
Happy Dining
Team Nonchalant x x x
Last Updated on 5th November 2023 by Nonchalant Magazine