Aisha Shaibu founded Moonlight Experiences with the aim to create a travel company for LGBTQ+ people to be a part of abroad, be it as a group, with partners or as a solo traveller, making the queer scenes of party cities around the globe more accessible. We at Nonchalant got to speak to Aisha to find out more about it and how it's making its mark on the queer nightlife scene.
Heads up: Some of our articles are sponsored and/or may contain sponsored links, meaning we get a commission if you decide to make a purchase through the links, at no cost to you. This is how we keep the Nonchalant magic alive. We only work with brands we truly love.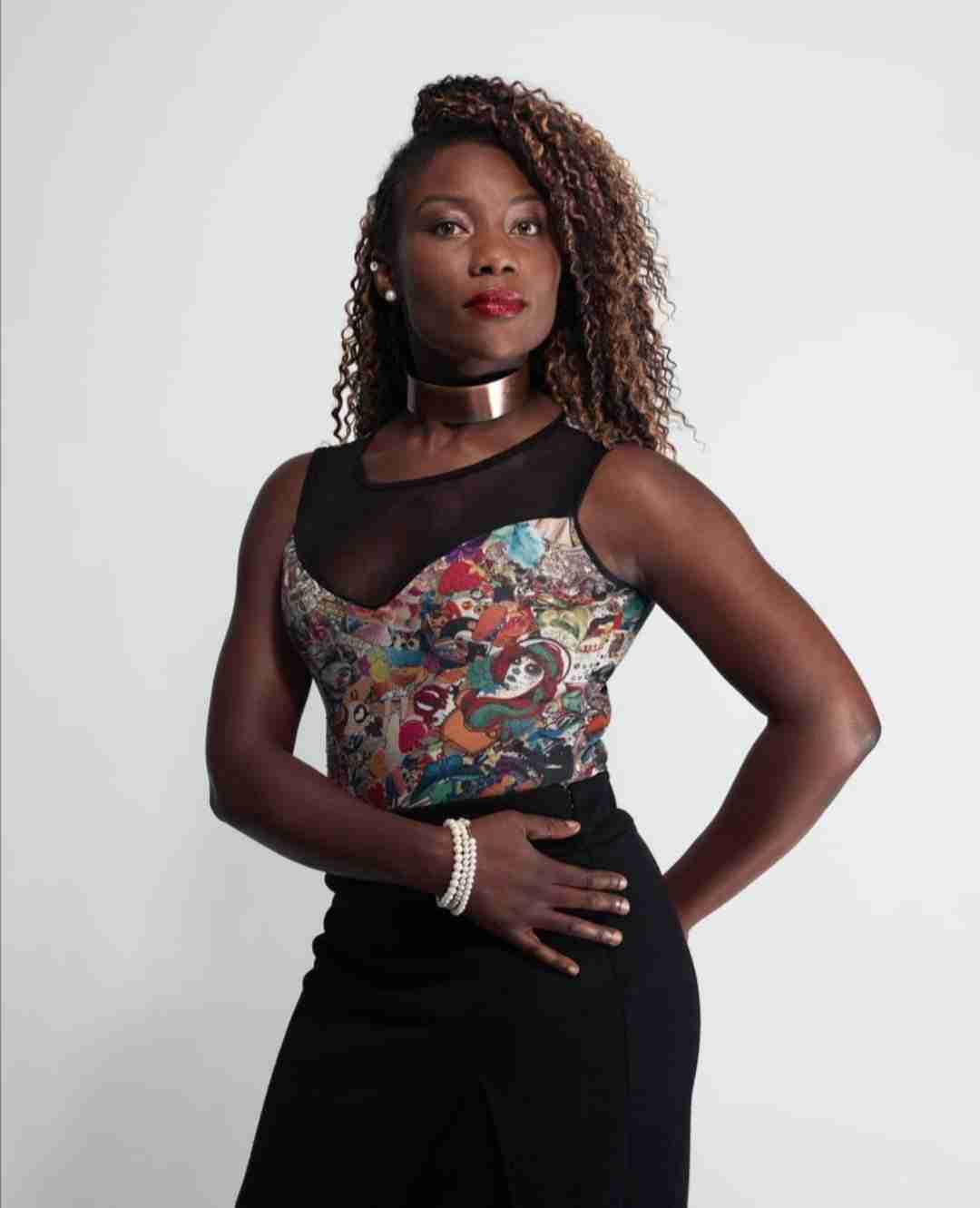 Tell us about yourself. What's your mission statement in life and what brings you joy? How do you identify?
I am an LGBTQ activist and Research Scientist, championing diversity, integration, and equality.  I identify as a proud black queer woman.  My joy comes from celebrating my community, sharing my life with my fiancée Alexia, travelling, and creating spaces that allows us to be authentically who we are. My mission in life is to find happiness in our daily life, champion marginalised voices and bring people together to level the playing field.
How would you describe Moonlight Experiences as its founder? What inspired you to create it and why is it unique?  
As the founder of Moonlight Experiences, I would describe it as a social enterprise that connects anyone who has felt like an outsider, a misfit or felt like they don't fit in the commercial queer culture. I was inspired to start the company for several reasons. Firstly, I found it overwhelming to navigate London's nightlife scene after I returned from living Norwich, Norfolk. I felt there was so much to do but it was difficult to form authentic friendships if you were not interested in dating.
Whilst travelling I also realised the lack of QTIPOC visibility and the difficulty in accessing LGBTQ+ communities that are not listed at the top pages of Google searches. Therefore, I started Moonlight Experiences to showcase the diverse and variety of nightlife that are often missed. In doing this, I was also amplifying marginalised artists and injecting additional financial support to LGBTQ+ spaces.
Where does Moonlight Experiences have events? Do you hope for it to reach further? If so, where?
Moonlight Experiences has reached LGBTQ+ members from over 33 countries since it was launched in London in 2018. We have now created a beautiful queer team in Paris, Barcelona, Lisbon and Amsterdam, who will immerse any guest into the city's LGBTQ+ community and provide insights into what makes it their community so special. We hope with the help from the crowdfund we can reach more countries to create jobs and means to empower our community globally wherever we are.
How has Covid-19 impacted Moonlight Experiences, and queer nightlife, events and spaces in general? Has it adapted and can the queer community help it to recover?
Moonlight Experiences has been hit by Covid-19, unfortunately like many small businesses, especially those dependent on tourism and hospitality. We adapted our services through the pandemic by offering a unique LGBTQ+ online experience. I felt it was important to support artists financially who have been most affected by Covid-19. All the profits gained went directly to them. The experience educates on the hidden queer history in the UK rarely taught in schools combined with live performances and Q&A from London's talented drag kings and queens. I think there are certainly some long-term impacts to our queer nightlife. But I believe the power of our community can help rebuild our nightlife once again. We need to keep supporting our LGBTQ+ spaces and organisations like ours that offer different experiences.
It seems to be becoming increasingly difficult to preserve tangible LGBTQ+ spaces, particularly for queer women. Would you agree?
I could not agree more. It is increasingly difficult to preserve tangible LGBTQ+ spaces in the UK and around the world. For instance, in the US there are only 13 venues led or owned by queer women. In the 1980s there were approximately 200 lesbian bars. The world has changed drastically since the 1980s. The rise in using apps perhaps has contributed to the decline in spaces. But I feel the main factor is due to queer women, non-binary and trans folks having less income because of pay inequality and discrimination.
Do you feel anything is missing in your local queer scene? What do you think about London's queer scene, particularly with it largely concentrated in Soho? Do you have any favourite spots?
I am grateful for our queer scene. It is one of the best in world. Since starting Moonlight Experiences I realise how lucky we are in London compared to other cities. But we are missing a QTIPOC space in London. There are quite of few QPOC nights, but we only have one space owned by a POC member. It is imperative that queer spaces reflect the diversity of our community. Soho became the epicentre of queer culture historically due to the subculture created by gay men in the 18th century. More spaces do need to be in wider areas of the cities. My favourite queer spots happen to be at queer nights that move around the city, there are too many to choose from. I always have memorable nights at Pxssy Palace, Mint, Lez Events and Brazilian Wax.
What is a favourite queer experience you had while travelling?
One of my favourite queer experiences whilst travelling was in Bali. I was solo travelling and went to a gay bar where I connected with some locals who took me to some underground LGBTQ+ after parties.
What are the difficulties and benefits of exploring queer culture abroad solo?
The difficulties of exploring the queer scene as a solo traveler is safety. It is the number one concern for most LGBTQ+ travelers. 73% of women worry about their safety. It is also difficult to find queer services away from the commercial hype when travelling. Some of the benefits of travelling solo is that you can immerse yourself in a different community, form friendships and gain new perspectives. London queer scene can feel repetitive after a while with the same people. Whilst this is not a bad thing, there are some many wonderful queer people and artists to meet outside of our bubble in the UK.
Might there be any positive changes in the queer community following coronavirus, such as the online community?
The pandemic has certainly shown us that digital services are so important especially for accessibility. It is one of the positive changes that I hope we can keep post covid-19, I know we will keep our online experiences to continue to support artists.
What's your favourite Moonlight Experiences event? Is there one from the past that really stood out?
One of my favourite Moonlight Experiences event is the 'LGBTQ+ London after dark' experience, it is a 5.5-hour event that takes guests across different parts of London to showcase a range of club nights and history. We start at a secret bar, then we head to either a cabaret show, open mic, or a vogue ball. The night then ends at an underground after party. One of my favourite night was when I was out just before the new year in 2019, there were 12 people that joined me from all around the world. They were a mix of different age groups with a range of sexualities and gender identities. When would you have an opportunity to spend a whole evening with queer people from Dubai, Taiwan, USA, Austria, Japan, Germany, and India? It was such a special night.
How can Nonchalant readers help support Moonlight Experiences? Where can we follow it?
Nonchalant readers can help support Moonlight Experiences through our crowdfund. Moonlight Experiences can create jobs, amplify marginalised artists and sustain LGBTQ+ venues across the UK and abroad. We believe that as we start to rebuild and recover from Covid-19 we can make a difference. We want to provide more alternative queer services for womxn whilst also empowering queer communities wherever we go.
When all of this is over, why not give yourself something to look forward to by booking an online or in person event with Moonlight Experiences? For now, though, give what you can to the crowdfunder if possible to support and secure this wonderful platform down the line and keep up to date with Moonlight Experiences via Instagram, Twitter and Facebook. While you're here, don't forget to check out Nonchalant's Travel page for some inspo on picking your location!
Take Care,

Team Nonchalant xx
Last Updated on 1st June 2023 by Nonchalant Magazine