We know Dubai is a bit questionable to visit for the LGBTQ+ community, but if you do want to check it out, it's totally doable if you stick to being safe. We've written a great guide on visiting Dubai as a queer couple so be sure to check that article out too, and if you are planning a holiday in the UAE and have chosen Dubai as your destination, we can assure you that you do not have to limit yourself to staying in Dubai only. Thanks to renting a car, you don't have to pay for expensive excursions with crowds of tourists; you can stick to your personal schedule and create your own route for one day. Something that's all pretty handy is that you can rent a car without a deposit in Dubai. In this article, we will tell you about what places you can go to from Dubai for one day.
Heads up: Some of our articles are sponsored and/or may contain sponsored links, meaning we get a commission if you decide to make a purchase through the links, at no cost to you. This is how we keep the Nonchalant magic alive. We only work with brands we truly love.
1. Abu Dhabi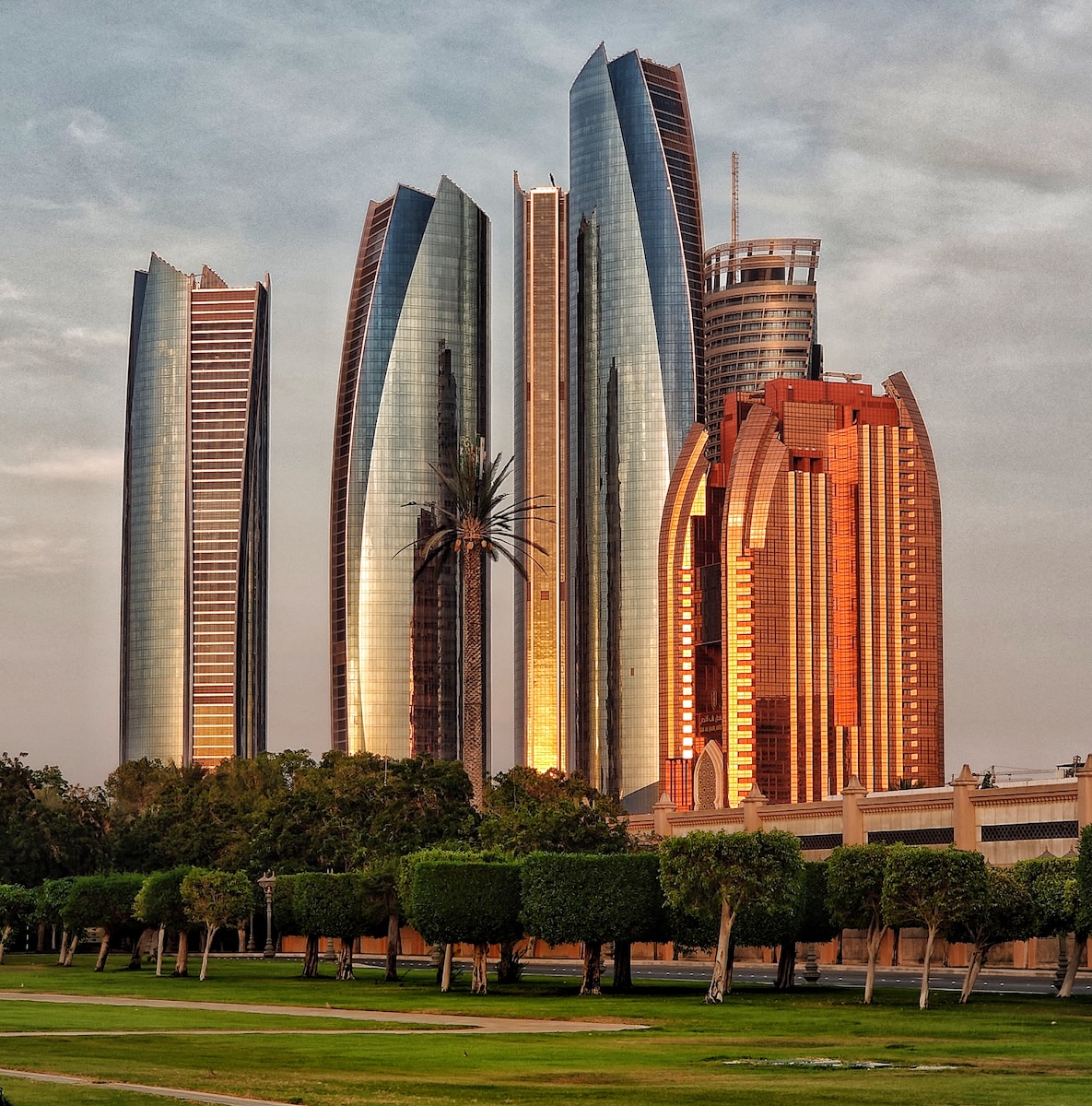 For this one we recommend that you start your trip by getting up early doors so you will be able to visit more places, and largely thanks to renting a car. Firstly, heading over to Abu Dhabi via car will get you there faster than a bus, and secondly, you make your own list of attractions. In one day in Abu Dhabi, you will be able to see places such as the Sheikh Zayed Mosque, where you can have a spot of lunch, the Corniche beach, the Emirates Palace Hotel which is a truly beautiful place, well worth the visit. The Etihad Towers should also be on your list, as well as the Abu Dhabi Presidential Palace.
The beauty of renting a car is that it's super convenient. This trip from Dubai to Abu Dhabi is approx 45 minutes, compared to a bus which is 1 hour 45 mins due to the speed limits of a larger vehicle.
2. The Desert
Why not rent yourself an SUV and drive through the desert, a true Instagram-worthy moment. Or be a bit extra and rent a supercar to drive through the desert. Aside from the fact that it's a bit wanky you will get some epic photos, but more importantly, you will have something to remember for sure. There are companies that have special cars for driving through deserts. The main thing to remember is that you need to reserve your place in advance. Riding along the sand dunes with guides, you will have time to enjoy the
beautiful desert views and relax, take photos in the desert, then you will be served delicious coffee and given the opportunity to try sandboarding.
3. Al Ain
Al Ain is a great choice because you'll have the chance to spend the entire day seeing this traditional yet modern city, stopping by the palace, fortress, camel market, hot springs, and other locations. Naturally, you can go in a group, but the cost of one ticket starts at $150. On the other hand, you can rent a car and be independent and, as we said above, visit the places you want. Visit the mysterious and therapeutic hot springs, the camel racetrack, the livestock market, and the bazaar in Al Ain. But do not forget that even with a rented car you need to buy tickets in advance to these attractions.
The bottom line
It's worth coming to Dubai to see the tallest building in the world, a ski slope in a shopping
centre, a fountain singing with Adele's voice, and an artificial island in the shape of a palm tree. But the vacation doesn't have to end with just one city. Thanks to car rental, you have an excellent opportunity to visit new cities and places every day.
Safe travels!
Team Nonchalant x
Last Updated on 29th November 2023 by Nonchalant Magazine