You read that right. Sophia Bush, as in THE Sophia hot babe Bush from One Tree Hill, is reportedly now dating American soccer legend Ashlyn Harris. You're probably as confused as we are because Ashlyn was seemingly happily married to her wife Ali Krieger. However, it's been reported that they filed for divorce in September.
Heads up: Some of our articles are sponsored and/or may contain sponsored links, meaning we get a commission if you decide to make a purchase through the links, at no cost to you. This is how we keep the Nonchalant magic alive. We only work with brands we truly love.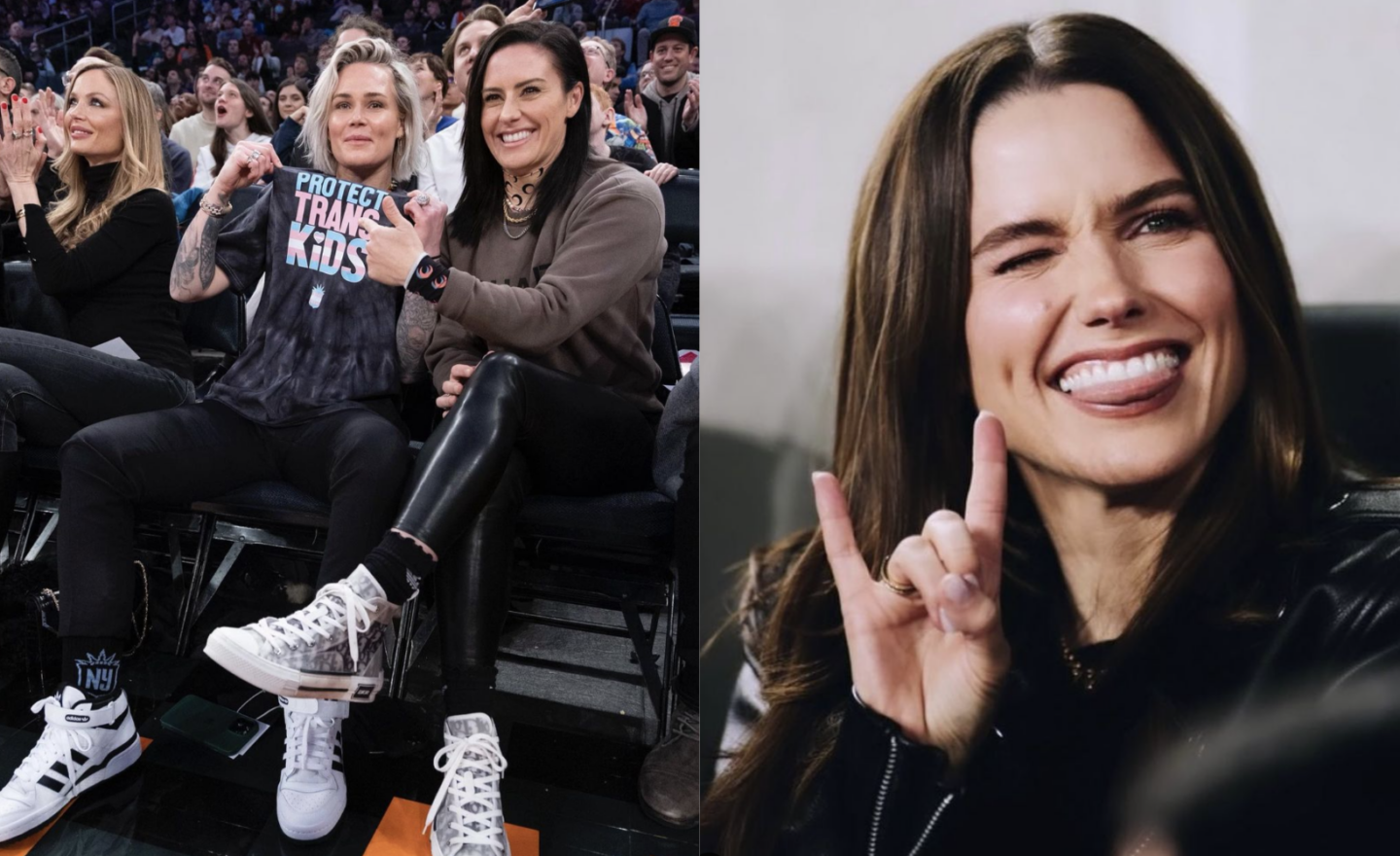 If you're not sure who these people actually are, let us fill you in…
Who is Ashlyn Harris?
Ashlyn Harris is a badass goalkeeper for the U.S and openly lesbian footballer. women's national soccer team. She's got some serious skills and has helped bring home some major trophies back to the US, like the World Cup in 2019. She's a total icon in the LGBTQ+ community and you may recall her very famous viral wedding first dance video with her wife (now ex-wife, we guess) and ex-teammate Ali Krieger.
Who is Ali Kreiger?
Ali Krieger is another soccer sensation, just like her wife (damn it, ex-wife?) Ashlyn Harris. Ali's had an impressive career, including winning the World Cup with the U.S. team in 2019. Ashlyn and Ali were seen as a power couple, and a big deal in the celesbian community.
Ali and Ashlyn married back in 2019, and have two adopted children together. Since the news broke today, Ashlyn has removed "proud wife" from her Instagram bio. Ouch.
Picture: Ali and Ashlyn's wedding in 2019.
Who is Sophia Bush?
Sophia Bush is an actress and activist. You might remember her from the TV show "One Tree Hill" where she played the fierce and fabulous character, Brooke Davis. She married Grant Hughes just 13 months ago and it's been reported they are divorcing.
So now you're up to speed with who these people are, you'll be as shook as we are that Sophia and Ashlyn have a romance blossoming. Gobsmacked.
We can finish by saying we're absolutely ecstatic that Sophia Bush has finally joined the team, welcome to the fun side Sophia. But we can't say much about the circumstances other than …..bloody lesbians!
Team Nonchalant x
Last Updated on 16th November 2023 by Nonchalant Magazine