UK Black Pride is the world's largest celebration for African, Asian, Middle Eastern, Latin American and Caribbean-heritage LGBTQI+ people.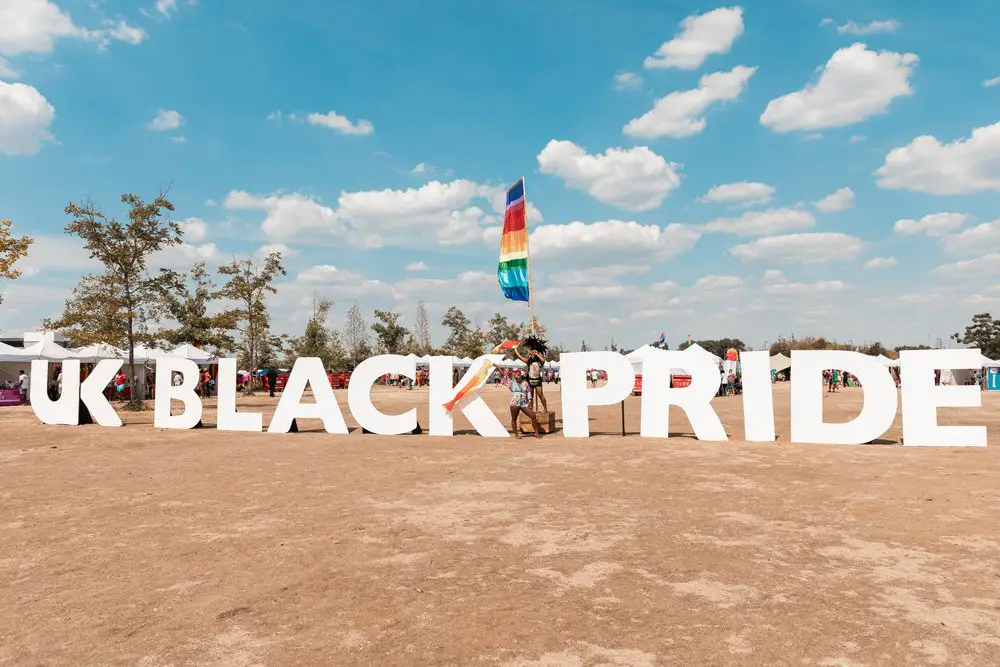 As the summer sun shines over London, an annual event of immense cultural significance is about to unfold – UK Black Pride. Scheduled for this weekend on August 19th, 2023, UK Black Pride is set to create waves of celebration, unity, and empowerment in the heart of the city. This event, which stands as a testament to the resilience and vibrancy of the Black LGBTQ+ community, promises a day of epic music, education, and reflection.
A Brief History
UK Black Pride was born out of a pressing need for a safe space where Black LGBTQ+ individuals could authentically express themselves and connect with others who shared similar experiences. Founded in 2005, this event has since grown into a powerful movement that challenges societal norms and fosters inclusion. In a society that has often marginalized and overlooked the voices of Black LGBTQ+ people, UK Black Pride offers a platform to celebrate their existence, identities, and contributions.
UK Black Pride all started with Lady Phyll, that's Phyll Opoku-Gyimah, a real powerhouse for LGBTQ+ rights, especially in the Black LGBTQ+ community. Back in 2005, Lady Phyll teamed up and co-founded UK Black Pride because she saw the need for a space where folks of the Black LGBTQ+ community could feel represented and safe, something that wasn't really happening in the big mainstream Pride shindigs.
When & Where is UK Black Pride?
Date:
Saturday 19th August 2023
Venue:
Queen Elizabeth Olympic Park,
Closest Tube and Stations – Stratford station & Stratford International
Time:
11:45am
What's Happening at UK Black Pride this Year?
This year the event will see Main Stage performances, workshops and panels, art exhibitions, community networking, food and market stalls, an activism hub, health and well-being, and cultural celebrations.
What an incredible event.
As the sun sets on this incredible event, the energy and sense of community will linger, leaving attendees with memories of empowerment, laughter, and a renewed sense of belonging. UK Black Pride 2023 is not just an event; it's a testament to the strength and resilience of the African, Asian, Middle Eastern, Latin American and Caribbean-heritage LGBTQI+ community, a space where people can be their true selves, and a reminder that unity, diversity, and love are worth celebrating.
Enjoy,
Team Nonchalant x
Last Updated on 16th August 2023 by Nonchalant Magazine