Where can I watch Euphoria?
At long last, the wait is over for Euphoria and Zendaya fans! We have been greatly anticipating the next instalment of electric teen drama Euphoria. Season 2 begins on Monday 10th January in the UK, airing on Sky Atlantic and streaming on Now TV with all episodes available to stream from 2 am following the US release. Naturally, we have cancelled all of our plans for the week, and we suggest you do too.
Heads up: Some of our articles are sponsored and/or may contain sponsored links, meaning we get a commission if you decide to make a purchase through the links, at no cost to you. This is how we keep the Nonchalant magic alive. We only work with brands we truly love.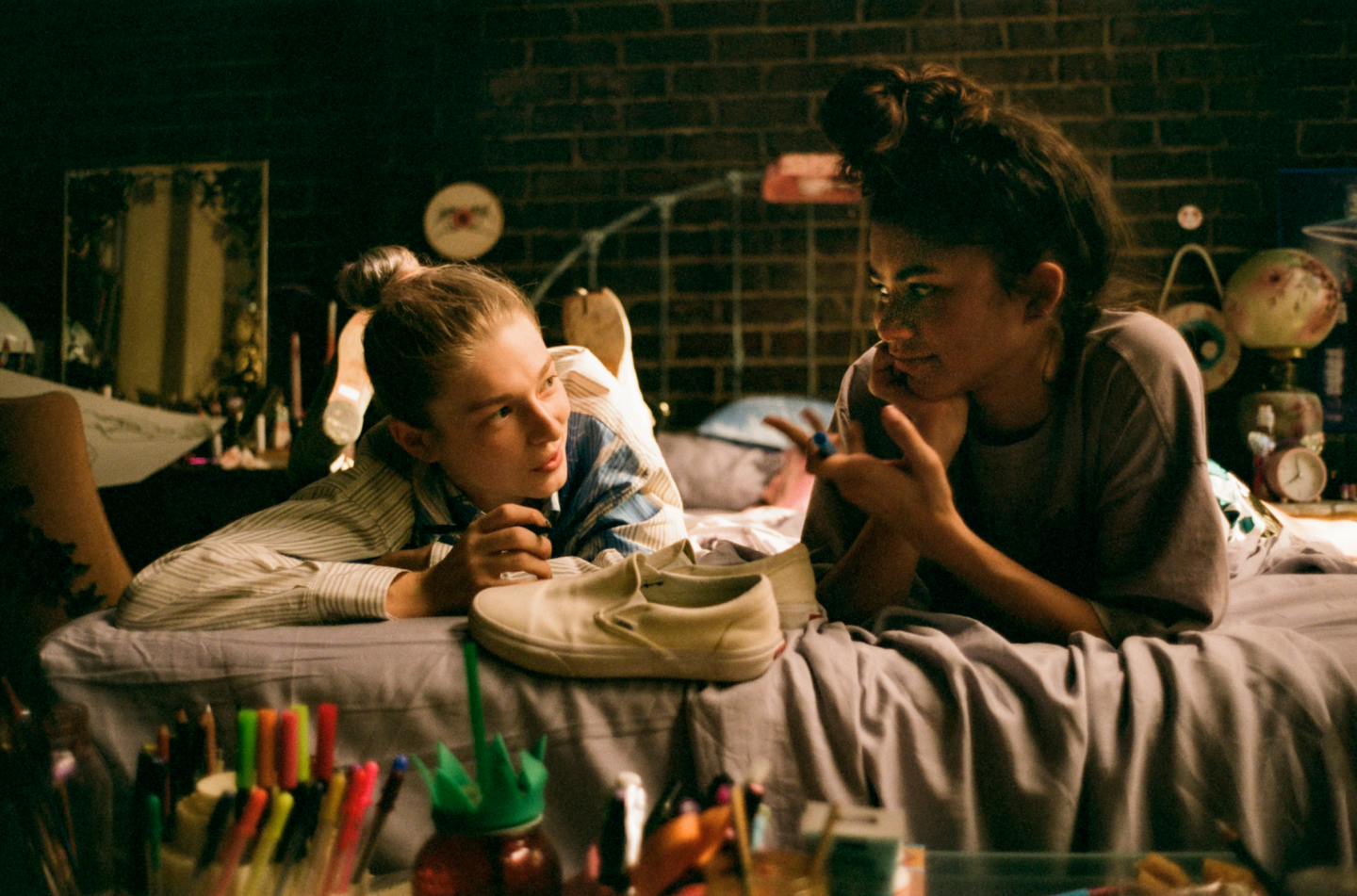 Euphoria, created by Sam Levinson, follows the lives of a group of students in high school, exploring their struggles with drugs, relationships, identity and more, in their coming-of-age years of rebellion and self-discovery. The show features incredible writing on serious matters including the complexities and misunderstandings of addiction, gender, sexuality and more. Expect more remarkable performances from Zendaya, Hunter Schafer and young actors alike. If you're a newcomer to the show, you need to get on board immediately.
We are oh-so-excited to have Rue and Jules back on our screens again at long last. The last episode aired on 4th August 2019 and just look how much has changed in our lives since then. It's been two and a half years since the last season of the HBO Emmy-winning show, which premiered back in the summer of 2019. This excludes two special episodes that were released in December 2020, which focused solely on Jules and Rue separately. It wasn't enough. Give us what we want. Eight whole brand-new episodes of it!
Zendaya had already won the hearts and minds of viewers with Marvel's Spider-Man film released in 2017, as well as The Greatest Showman and 2021's Dune. Some of you out there may have also been lapping up the delicious internet content of her loved up life with fellow Spider-Man star Tom Holland in recent times, as fodder in the long wait to have our favourite complicated queer couple back on our screens.
Zendaya's win of the 2020 Emmy for Outstanding Lead Actress in a Drama Series for playing Rue in Euphoria further confirmed her as a talent that is here to stay, making her the youngest winner of that category in Emmy history. Not like we needed any further convincing or anything.
The show also introduced viewers to a wealth of new and young talent and breakout performers such as Hunter Schafer as Jules, Sydney Sweeney as Cassie and Jacob Elordi as Nate, just to name a few of our favourites.
What can we expect?
For those who need reminding, the season one finale saw Rue suggesting that she and Jules run away to the city together, before she eventually doubts herself in the face of leaving her sister and mother. When Rue decides not to go and returns home, she relapses.
In season two, we can expect 17-year-old Rue to strive for hope as she balances the difficult pressures of love, loss and addiction. We couldn't be more ready.
For other wlw suggestions, head over to Top Lesbian TV Series to watch!
Last Updated on 15th November 2022 by Nonchalant Magazine