Everyone remembers their first Cate Blanchett film. Or at least, we do. Was it originally in Lord of The Rings as Galadriel, or Meredith in The Talented Mr Ripley? Or of course, the feline and complicated Carol Aird in Todd Haynes' 1950s-set Carol? Blanchett's range has proved her worth as a talent and charm that is here to stay.
To top that, she has schooled us all in honorary suit-wearing BDE. She has even stepped into male roles, with her representation of Bob Dylan in Todd Haynes' musical drama I'm Not There. Known as one of the greatest actresses of her generation, she has garnered numerous awards and titles for her work on the stage and in independent and blockbuster films. She is revered globally by film fans and queer people, lesbians and bisexuals everywhere.
At 52 years old, Cate Blanchett has starred in at least 75 films. It doesn't take a mathlete to know that means more than one film for every year of her life. That's at least 75 films in a 30-year career, over two per year. Time magazine named Blanchett one of the 100 most influential people in the world in 2007. In 2018, she was ranked among the world's highest-paid actresses.
 In just a few weeks within 2021, Blanchett made several strong performances. She appeared in Adam McKay's Don't Look Up, as a comical cable news host and lady in red in the comedic apocalyptic film. She also appears as a 1940s femme fatale co-starring with Bradley Cooper, who plays an overconfident con man, for Guillermo del Toro's Nightmare Alley. The Australian-born actress has had a prolific 30-year career and shows no signs of stopping any time soon. Here are five of our favourite Cate Blanchett's performances to date.
The Curious Case of Benjamin Button (2008)
For her performance as Daisy in this heart-wrenching love story of sorts, Blanchett earned her 12th Screen Actors Guild nomination. Daisy falls in love with Benjamin (Brad Pitt). His unique condition means that, while she ages normally, he grows younger. Thus we retreat further from her in age, until they can no longer be the way they once were.
Notes On A Scandal (2006)
This tantalising movie that is constantly overlooked sees Blanchett play Sheba Hart, a new art teacher at a London comprehensive school. She catches the attention of older history teacher Barbara Covett (Judi Dench), who finds out that Sheba is having an affair with a 15-year-old student. Covett then uses the information against Sheba for her own needs. Blanchett received her third Oscar nomination, her fifth Golden Globe nod and her eighth SAG nomination for her portrayal of Sheba.
Carol in Carol (2015)
A beautifully seasonal and aesthetic love story, Carol and Therese (Rooney Mara) try to navigate an unexpected love in the unforgiving backdrop of 1950s America. Blanchett earned her seventh Academy Award nomination, her ninth Golden Globe nod, and her 14th Screen Actors Guild nomination. You can check out our review of Carol featured in our lesbian movie top picks here!
Jasmine Harris in Blue Jasmine (2013)
Blanchett's plays Jasmine, a woman on top of the world until she loses everything when her husband Hal (Alec Baldwin) is arrested and the government takes all of the couple's money, and Jasmine's motivations become questionable even to family. The role gave earned Blanchett her second Academy Award, third Golden Globe Award and third Screen Actors Guild Award.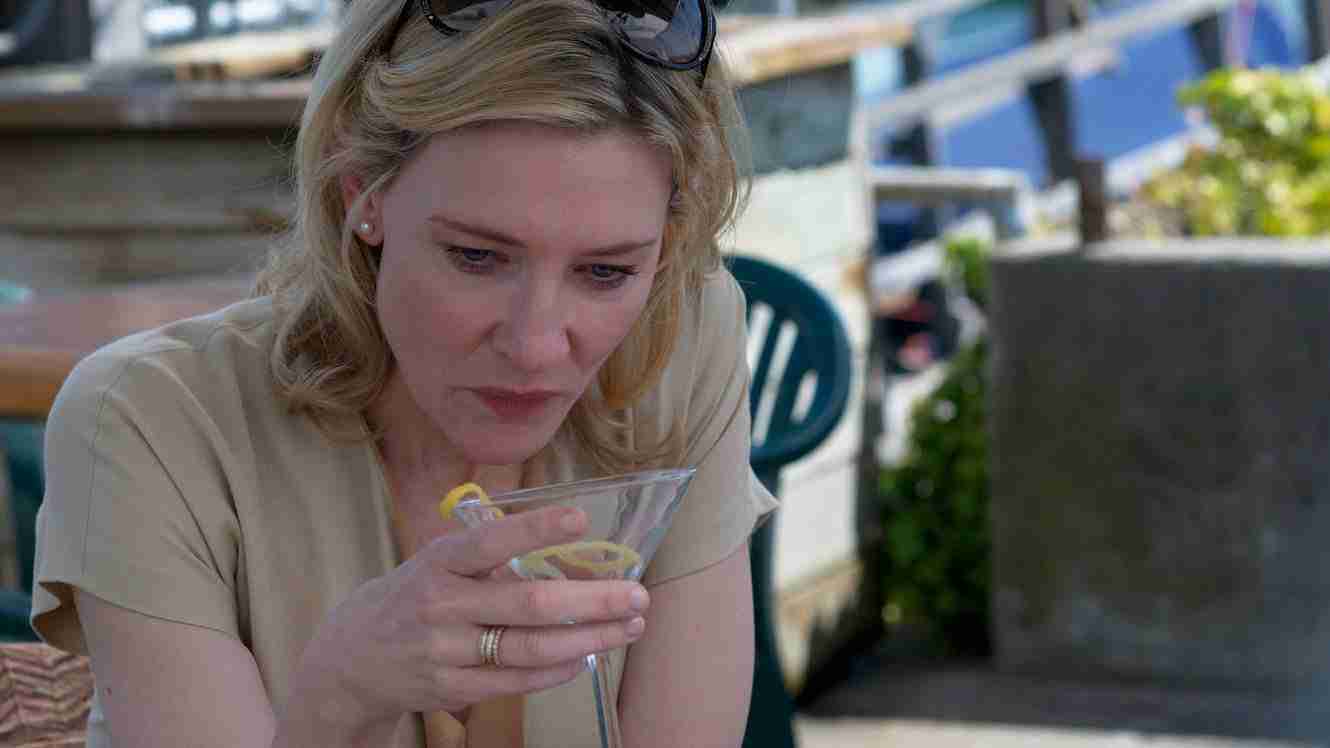 The Aviator (2004)
Cate Blanchett so successfully embodied screen star Katharine Hepburn in both voice and physicality in Martin Scorsese's portrayal of Howard Hughes (Leonardo DiCaprio), leaving her own mark on it. She won her second Screen Actors Guild Award and was nominated for a fourth Golden Globe Award.
We hope you enjoyed our top 5. Let us know if we've missed any by commenting below.

Enjoy,

Team Nonchalant x


Last Updated on 15th November 2022 by Nonchalant Magazine