Cruises have been a popular choice for vacationers seeking a unique and all-inclusive travel experience. However, they have been slightly dubbed for the older peeps among us right? But for lesbian travellers, the concept of specialised cruises tailored to our interests has gained traction over the past 20 years thanks to the hugely successful lesbian cruise company Oliva Cruise (who you will recall seeing on the L Word in the original series). Lesbian cruises offer a safe, fun, and accepting environment for women to connect, explore new destinations, and forge lasting friendships. So why do we all slightly cringe at the term "lesbian cruise"? In this article, we delve into the world of lesbian cruises, highlighting their appeal, benefits, and perhaps asking the question – why aren't we "all getting down on the lez boat"? Sorry, another L Word reference there, but couldn't help it.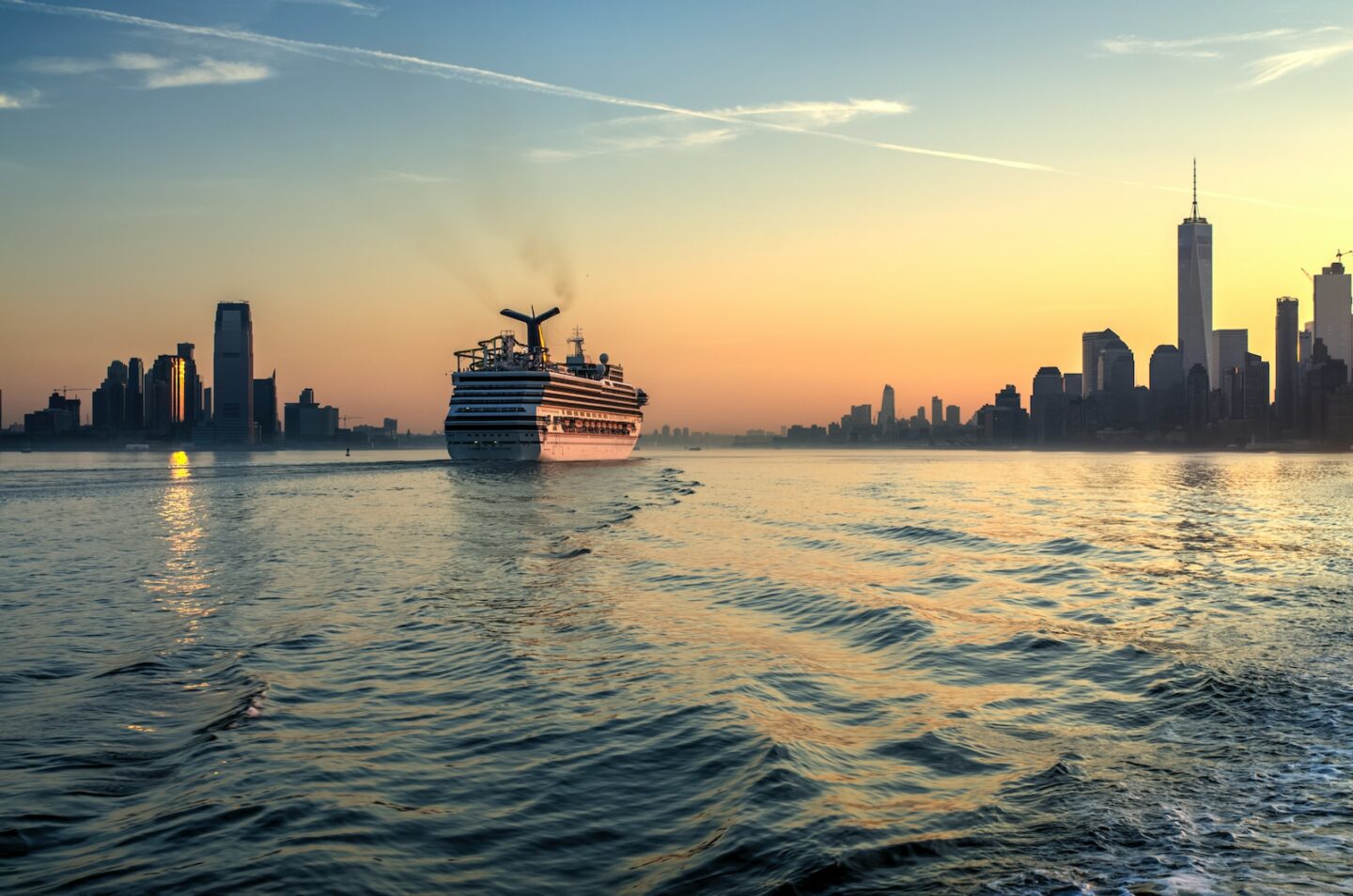 Lesbian Cruises
First of all, let's chat about what companies actually run cruises just for lesbians. We highlight below what lesbian cruise companies are out there, and what generic cruise companies offer cruises tailored for lesbians and queer women.
Lesbian cruise companies
Olivia Cruise
So we've searched A LOT, and we've even asked you as our readers on social media about cruise companies, and apparently, there is only officially one lesbian cruise company, and that is Olivia Cruise. Wowzer – congrats to them.
So, we admit that we have not personally been on an Olivia Cruise trip before, but what we can gather from our research is that it is mainly appealing to the older ladies among us. This is great, and it's amazing to know this is an option for a holiday, and for older women to meet other like-minded women. But what about twenty-somethings, why aren't Gen Z or even Millennials up for a lesbian cruise?
Something that's super cool that we discovered about Olivia Cruise is that they actually offer a variety of options from River Boat Cruises to Big Cruises. Plus, their big cruises look absolutely incredible, from San Diego to Mexico, to a Tahiti Luxury Cruise. So it left us thinking, why aren't we all rushing to hang out together on a massive boat in the middle of the gorgeous sea, drinking pina coladas? Perhaps that needs to change.
After some solid research, we thought it was potentially to do with the cost of a cruise, and maybe us sad poor millennials can't afford cruises … yet. But looking at the price range they are actually quite affordable, from 7-day cruises for $800 – $1000, and 14-day cruises for $1999. So they are quite expensive but not out of reach for some. That said, any UK or European-based peeps among us also have to fork out the flight cost to the States, then we're talking approx £3000 for this trip, and that's where the problem lies. Are there any European lesbian cruises? let us know in the comment below.
We caught up with a reader who is 26 about why they had considered a lesbian cruise and her answer was:
"My main reason was to meet other women, but at the same time a cruise is an awesome way to see multiple destinations in one trip, so it ticked those boxes really. I've been looking to go with a group of my friends.".
Related Article: Lesbian Holidays – Our list of top companies
Here are some of the cruise companies that offer lesbian cruises
Holland America
Holland America Line is a cruise line headquartered in Seattle, Washington. It is a subsidiary of Carnival Corporation & plc. The company was founded in 1873 as the Nederlandsch-Amerikaansche Stoomvaart Maatschappij (Dutch-American Steamship Company), and it operated as a Dutch shipping line, a passenger line, a cargo line and a cruise line operating primarily between the Netherlands and North America.
Holland America offers a Mexican Riviera All-Lesbian Cruise.
Diva Destinations
Ok, so this is NOT a cruise line, however, they do offer group holidays on cruise lines and the itinerary is tailored for queer women, so a sort of lesbian cruise if you will. This group also seems to attract 50+ holidayers. Again, a group option if you want to hang out with like-minded women.
Additional tips for planning a lesbian cruise
You've read our article (legend) and you've decided "f*ck it" I'm going on a lesbian cruise and I'm here to make lesbian cruises a thing again. In that case, we have some tips to consider for your trip.
Book your cruise early. Lesbian cruises tend to sell out quickly, especially during peak season.
Consider travelling with a group of friends. This can help you save money and make friends on the cruise.
Pack comfortable clothes and shoes that you can move around in easily. You'll be doing a lot of walking and exploring.
Bring sunscreen, sunglasses, and a hat. This might sound obvious but the sun can be strong at sea, so it's important to protect yourself.
Be prepared to make memories that will last a lifetime. Lesbian cruises are a great way to relax, have fun, and connect with other queer women. So be friendly, no one likes a clique lesbian group.
We'd absolutely love to hear from you if you've been on a lesbian cruise. Comment below if you have, let us know what you did and why it was great (or not so great). And if cruises are not for you, then check out other travel ideas for queer women in our travel section.
Thanks,
Team Nonchalant x
Last Updated on 11th September 2023 by Nonchalant Magazine