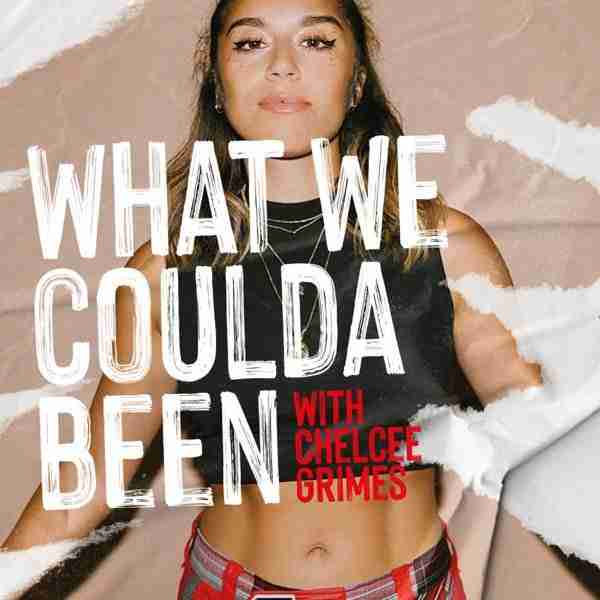 What better way to get you through the pandemic than to get stuck into an awesome new podcast? That's exactly what we've been doing with Chelcee Grimes' new podcast, 'What We Coulda Been'. Don't know about you, but we've been rinsing the podcasts ever since lockdown diminished our social lives. Therefore, 'What We Coulda Been' could not have come at a better time and has prevented us from losing our marbles entirely.
As a singer and songwriter, Chelcee certainly knows how to keep herself busy. Not only does she write and perform her own songs, she has also written music for the likes of Kylie Minogue, Dua Lipa, The Saturdays, Olly Murs and Kesha.
However, music isn't Chelcee's only passion, she's also a lover of all things football. When she was only 16 years old, Chelcee had to choose between being a footballer for Liverpool Ladies or a career in music (that's what ya get for being too bloody talented, ey?). She chose music.
The premise of the podcast is based on that decision as Chelcee chats to her guests about what they could've been if they'd made different choices in life, with a wonderfully eclectic list of guests so far including Jade Thirlwall from Little Mix, England's player Lucy Bronze, Former Liverpool player Ryan Babel, Love Island winner Cara Delahoyde-Massey, X-factor contestant Cher Lloyd and award-winning singer-songwriter Dua Lipa.
We caught up with Chelcee to ask her about the podcast…

1) What made you want to start 'What We Coulda Been'?
I've wanted to do a podcast for a while, then I pitched the idea and found "Fresh Air" production company, who loved the idea of me basically talking to my famous mates about how they ended up achieving great things! I wanted other people to hear their amazing stories & hopefully come out of lockdown a little more inspired. Or, even on a weekly basis when an episode is out. The great thing about all these people is nothing was overnight. With any of the guests I had on. People were struggling with mental health over lockdown a lot, including people close to me. So, I just wanted them to know it can change in a blink of an eye, and you're not alone.

2) Do you feel like it has helped to get you through lockdown?
100%. It's been one of the most exciting things I've done. I was a part of the Dua Lipa album "Future Nostalgia" which went to #1 beginning of lockdown, signed a new record deal, bought a house, had a song in Asia go #1 in 15 countries. But still, when I look back the podcast has been one of the best parts of it. Connecting, catching up with people when I had a low day, or just all the messages I've received has been amazing!!

3) If you could bring any celebrity back from the dead to interview on the podcast who would it be?
Amy Winehouse. What a talent. I'd ask her if we could get in the studio together. And: "if she could give her younger self any advice what would it be?"

4) What podcasts do you like to listen to / take inspiration from?
I'm a bad podcast listener but, I love my friend Caggie Dunlop, some really interesting conversations. Also, Peter Crouch is a good one for football fans & Joe Rogan. I LOVE his interviews.

5) What do you enjoy most about hosting the podcast?
Just learning from people. I feel like I come out of whatever episode we have shot sooooo inspired and the kid in me comes alive, and I feel like I'm a lion and can go on to do anything. At the end of each episode, I contemplate changing careers, haha!

We'd like to give a huuuge thanks to Chelcee Grimes for giving us an awesome insight into the podcast, and for providing us with a great podcast to get us through the lockdown. You can listen to and follow the podcast on Spotify, Apple Music and Google Podcasts.
If you're loving Chelcee's podcast as much as us, check out our interview with Chelcee that we did way back when (before lockdown was a thing). Also, if you're not already, you can follow Chelcee on Instagram here.
Happy Listening,

Love Nonchalant x
Last Updated on 30th November 2022 by Nonchalant Magazine