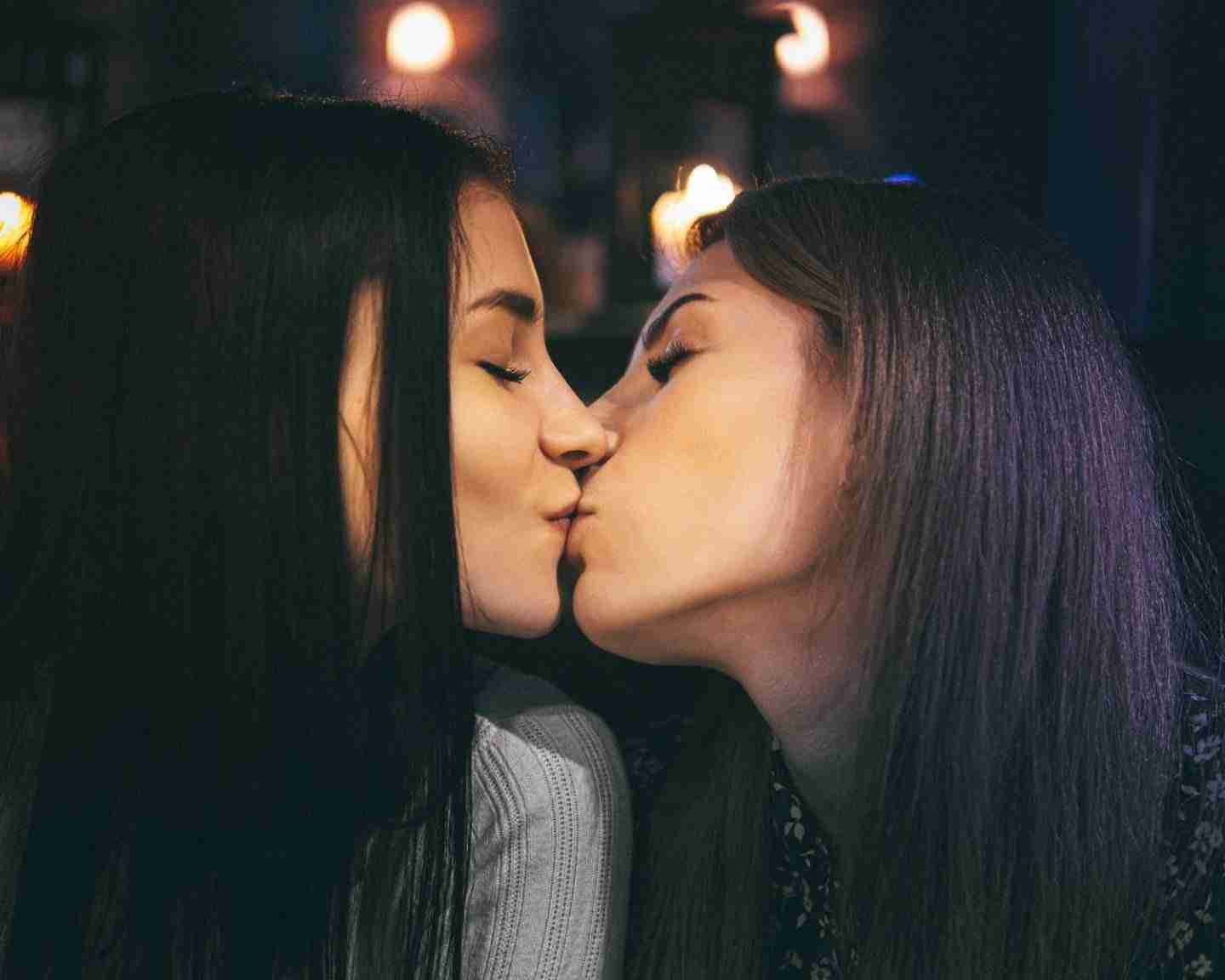 If you're on the hunt for go-to lesbian bars, clubs and lesbian events, London has its fair share of options. From East London to Soho Central and West London, there are plenty of lesbian hotspots in London that are "popping up", eager to welcome LGBTQ clubgoers back into the scene. 
While most of London's gay bars cluster around Soho, you'll be surprised to find some hidden gems scattered across the city. Not only have we listed out the best lesbian bars across London, but we've also trialled and tested these bars for you. Plus, we bring you all of the best lesbian events across the city that we've discovered along the way – all tried and tested by our team so you'll get a true feel for the vibe and discover the atmosphere that you're truly after.
If you (like us) love cocktails, epic music, and meeting other like-minded women, read on and discover the best lesbian bars and events in London, England!
Lesbian Events in London
g.irlevents
Where to find it: Hosting events across the UK. Current residency Sway, London.
g.irlevents (which stands for Girl In Real Life) is a relatively new lesbian event company run by two entrepreneurial queer women. If you go to one of their events you'll be met with a lot of other friendly queer women, with their last event hosting approx 700 queer women and enbys. The vibe at G.IRL EVENTS is pretty epic, with lots of gorgeous girls everywhere. Super friendly and cool crowd. We've worked with the team on a few occasions and love how they approach their events – super creative and forward-thinking, so you'll always get the best of the best with regard to music, themes, and crowd at a G.IRL Event.
This is a Gen Z eat-your-heart-out event for sure. The age group is generally a young crowd, so 18-25+ and the themes have been varied but it's usually a Y2K style vibe.
Tickets usually cost around £20 but get in early as they are popular!
Let us know if you hit up one of their events. We'd love to hear feedback.
Mint
Where to find it: Hosting events across London.
Mint is one of the longest-running lesbian events companies in London, operating for over 17 years. Since launching in 2006, the sophisticated LGBT group has hosted hundreds of exuberant social events – the place welcomes nearly 600 guests to each event! 
You'll have to attend at least one of these lesbian and bisexual parties: 
Mint Party: These lesbian events are by far one of the best lesbian parties to hit up in London. Hosting 600+ women in sophisticated venues such as Soho House, Century Club, and more.
Mint Social: If you love a good pop-up venue, Mint Social hosts events in London favourites like the Met Bar and Golden Bee.
Mint Network: Low-key club-goers will enjoy this more intimate get-to-know-you event. 
Mint Tease: Mint Tease welcomes top erotic performers to tickle every voyeur's fancy – whether with fist-pumping DJ sets or an enticing Shibari show. 
Plus, Mint is more than just a chic lesbian space in London – this multifaceted community welcomes all women and allies for Pride and other large-scale LGBT events.
We love Mint events, they're always super classy and we've been working with the team over at Mint for approximately 7 years. The crowd are generally 25-40, so you'll be sure to find some sophisticated powerhouse women at this event.
Femmme Fraîche
Where to find it: East London, Current venue is Dalston Superstore
Closest tube station: Dalston Kingsland
Femmme Fraiche has been making waves in the London lesbian scene since 2015. Part of East London's Gay Bar Dalston Superstore, Femmme Fraiche is a versatile event night that can appeal to a variety of tastes!
Femmme Fraiche offers a club experience that you don't often find in London. More than your ordinary queer bar event, it is also a platform for rising burlesque and cabaret dancers, drag queens, and hostesses! This daring and debaucherous night has an impressive lineup of world-class performers and amateurs within the gay scene. This is not really considered a Lesbian Bar, and more of a queer night for all.
Femmme Fraiche events at Dalston Superstore use the space amazingly well and is split into two distinct sections:
The top floor is guilty pleasure galore, playing 00s pop and nostalgic bangers all night long.
The downstairs is where things get dirty! It's dark, it's sweaty, and it's bass-y – and we LOVE it!
Related article: London's Best Queer Club Nights for women and non-binary people
Lxz Events
Where to find it: Hosting events across London
Are you in search of something a little different each time? Lxz Events' Haven is one of London's most stunning queer women-focused events companies. This Coachella-themed company hosts festival-type brunches with bottomless cocktails that'll keep you flirty and thirsty, amongst many other styled events! 
Every night, this lesbian crew graces all-time favourite venues with the best DJs and musicians in London. Plus, Lxz is a space where club-goers can dress how they like and dance to their hearts' desires – don't be surprised if you spot glittery nipple tassels, polka-dotted bikinis, and queer pirates around every corner.
If you love boozy merriment in the light of day, you can't miss Lxz's Sunday brunches. Guests can partake in bottomless rum-glugging paired with a delicious Caribbean meal!
Koodeta London
Where to find it: East London
This London-grown underground rave space is by and for the trans & womxn community looking for a night to remember. Koodeta – pronounced coup d'etat – is home to a line-up of impressive musicians such as Stephanie Sykes, Ireen Amnes, and M.A.N., among others. 
It also partners with Body Movements, the mastermind behind London's first queer dance music festival. Techno enthusiasts will enjoy more than their fair share of the best electronic bops in the country at this trans-run club.
Lesbian Bars in London
SHE Soho
Where to find it: 23a Old Compton Street, Soho, London
Closest tube: Oxford Circus
SHE Soho is a standalone lesbian bar that boasts chic interiors and laid-back club nights. Unlike other venues, the woman-exclusive door policy states that London bar-goers must identify as a woman or be accompanied by one to enter. 
SHE bar is a local lesbian haven. This beautifully curated Old Compton St venue is perfect for when you want to take a break from the male-dominated club environment. 
While She Soho makes for a relaxed weekday visit, you won't want to miss their explosive weekend club nights! Drop by to witness some of London's most hilarious gay comedy, live music, and seductive burlesque acts. 
Royal Vauxhall Tavern
Where to find it: Kennington Lane, Vauxhall, London
Closest tube: Vauxhall
The Royal Vauxhall Tavern is possibly South London's longest-surviving gay bar. Flamboyant, loud, and free-spirited, there is something for everyone at this charismatic pub. 
This Grade-II listed building is the first of its kind to gain recognition for inclusivity in London. Its diverse environment is home to some of London's greatest queer artists and performers, from Myra Dubois to David Hoyle! 
If you're not too big a fan of London nightclubs, the Royal Vauxhall is a welcome change of scenery. Here, you can enjoy anything from quirky bingo to poetry readings with fellow queers.

The two nights to look out for are Butch Please and Kings of Clubs.
Rupert Street Bar
Where to find it: Rupert Street, Soho, London
Closest tube: Picadilly Circus
Also located in Soho, Rupert Street Bar caters to all members of the LGBTQ spectrum. One of the more elegant London bars, Rupert Street is ideal for meeting new people while ordering from a delectable and upscale drinks menu. Happy Hour is the best time for lesbians, queers, and allies to make the most of its bottomless dirty martinis.
This Soho venue is perfect for women who love to get dressed up. Put on your best cocktail dress and flashiest earrings before spending your nights here!
Freedom Bar
Where to find it: Wardour Street, Soho, London
Closest tube: Oxford Circus | Picadilly Circus.
If you love London gay bars and venues with intergalactic mirrorballs, go-go dancing, and poles, you won't have any complaints at Freedom Bar. One of London's favourite clubs for lesbians, you'll love dancing your nights away at this atmospheric pub.
You can either enjoy this London bar's dance floor or toast to a fizzy flute of champagne upstairs. Meanwhile, if you're a fan of top 40 hits, head down to the plush party basement bar. 
Stylish and sophisticated, people love this venue's theatrical atmosphere. Bars like Freedom even attract many West End performers on special occasions!
Ku Bar
Where to find it: Lisle Street, Soho, London
Closest tube: Leceister Square.
One of the most well-loved pubs in the gay community, Ku Bar was one of the first to hit Soho Central and remains an undeniable fan favourite years later. 
Cheery and home to London's hottest bar staff – ahem, award-winning hottest bar staff – Ku is a venue even its employees can enjoy on the clock! Its extra-warm heaters are perfect for keeping its shirtless staff, well, shirtless and lust-worthy!
While this gay bar is a space for everyone on the LGBT spectrum, Ruby Tuesdays are just for lesbians. Hectic, blissful, and wild, party-seekers will want to be on Leicester Square after work hours.
G-A-Y London
Where to find it: Soho and Villiers Street, London
Closest tube: Oxford Circus/Tottenham Court Road
Located in the heart of Soho, G-A-Y London hosts some of the queer community's favourite events. From its Sync or Sing Fridays to Defying Musicals Saturdays, there is always something to knock your socks off at this gay and lesbian bar. 
GBar-goers can hit the scene in four different locations – G-A-Y- Bar, Late, Heaven, and Manchester. If you're a fan of lecherous stripping competitions or breathtaking drag queens, G-A-Y is the place to be! To add, G-A-Y Bar has a dedicated floor for lesbians and queer women.
The Bottom Line
You and your lesbian crew (lol) will love checking out what London has to offer. Thanks to its increasingly accepting and diverse culture, London has become a queer capital with something for all walks of life – hooray. So, what are you waiting for? Book that London hotel and start ticking off your event to-do list! Stay in the loop with what the queer side of London has to offer by signing up for Nonchalant Magazine's newsletter. Every month, get information, advice, trends, and coming-out stories published by and for the queer community.

If you check out one of the bars or events we have listed above, let us know your feedback. You can let us know what you think by commenting below or dropping the team an email. We love hearing from our readers.

Enjoy,

Team Nonchalant x
Last Updated on 30th September 2023 by Nonchalant Magazine