Dating has come a long way over recent years, and we're now more open to talking about kinks and sexual fetishes than we were in the past. With this breakthrough come new challenges for modern daters, including finding people who can accept their kinks and are receptive to being a part of them.
Heads up: Some of our articles are sponsored and/or may contain sponsored links, meaning we get a commission if you decide to make a purchase through the links, at no cost to you. This is how we keep the Nonchalant magic alive. We only work with brands we truly love.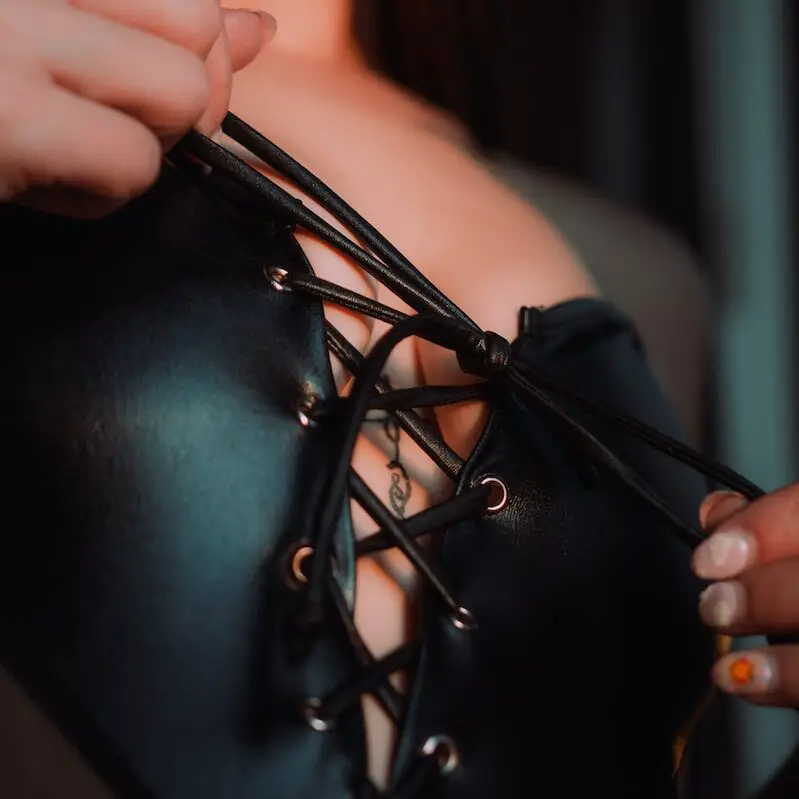 Many people still look down on individuals with sexual kinks, which is known as kink shaming. The practice remains common, and as a result, some people, particularly those with very specific sexual desires, find it hard to find a partner. Well, we're here to tell you, there ain't no shame in that sista!
To help, we've created this guide with some practical tips for modern single queer folks seeking like-minded partners to engage in safe, satisfying, and fun sexual activities. A-woohoo.
Identify Your Specific Kink
Before you start searching for a partner, you need to know precisely what you're looking for and what sort of things turn you on. While you might like one specific idea, this could be better as a fantasy, or linked to a broader theme. So, before you dive into meeting people in the kink community and seeking a partner who accepts your kinks, you need to identify and define them for yourself. Also, with this information, you'll be able to understand your sexual needs and desires better, which will help you fulfill them more easily.

Read more: Best Sex Toys for Lesbians
Use Dedicated Platforms
Dedicated platforms for people with specific kinks, such as specialist online dating sites or phone sex lines can be an ideal way to meet people who are into your fetish and willing to help you fulfill your needs. For example, if you're into sex with older ladies or MILFs, then specialist phone sex providers like PhoneSexLines.uk could be the perfect solution to help you find someone willing to be a part of your sexual exploration.

An App that caters well to kinks is Feeld. Those who are looking to explore alternative-sex styles will love this app, another great feature of this dating app too is it's all about polyamory – so if that's your thing definitely check it out.

Check out our article on the best apps for bisexual women
Engage With Online Communities
Alongside online dating and remote services, there are also many online communities dedicated to either specific kinks or sexual fetishes in general. These forums or social media groups are non-judgemental and usually moderated to ensure a safe space for everyone that uses them. So, if you want to find like-minded individuals who are also interested in your kink, then you can start by searching online and joining these communities. You can either be an observer or actively participate so that you can find people with the same interests as you.
Get Yourself Out There
Sharing your sexual desires and fantasies with others might sound embarrassing and scary, but it doesn't have to be that way. With a little planning and a lot of confidence, you can get yourself out there and find someone who's interested in the same things you are. If you don't shoot your shot, then you'll never know, so don't be afraid of being turned down, and instead find supportive, open communities where you can talk freely about what you need and find someone else with similar desires. It might seem daunting, but when you're ready, there's a world of fun to be had, so get yourself out there and start talking to others about your kinks today!
An epic event in London that has gained a lot of popularity over the last few years on the kink scene is Torture Gardens.
So there you have it, our modern guide for queer folks on finding someone to accept your kinks.
Let us know some more tips by commenting below,

Be free and get kinky,

Team Nonchalant x
Last Updated on 26th July 2023 by Nonchalant Magazine