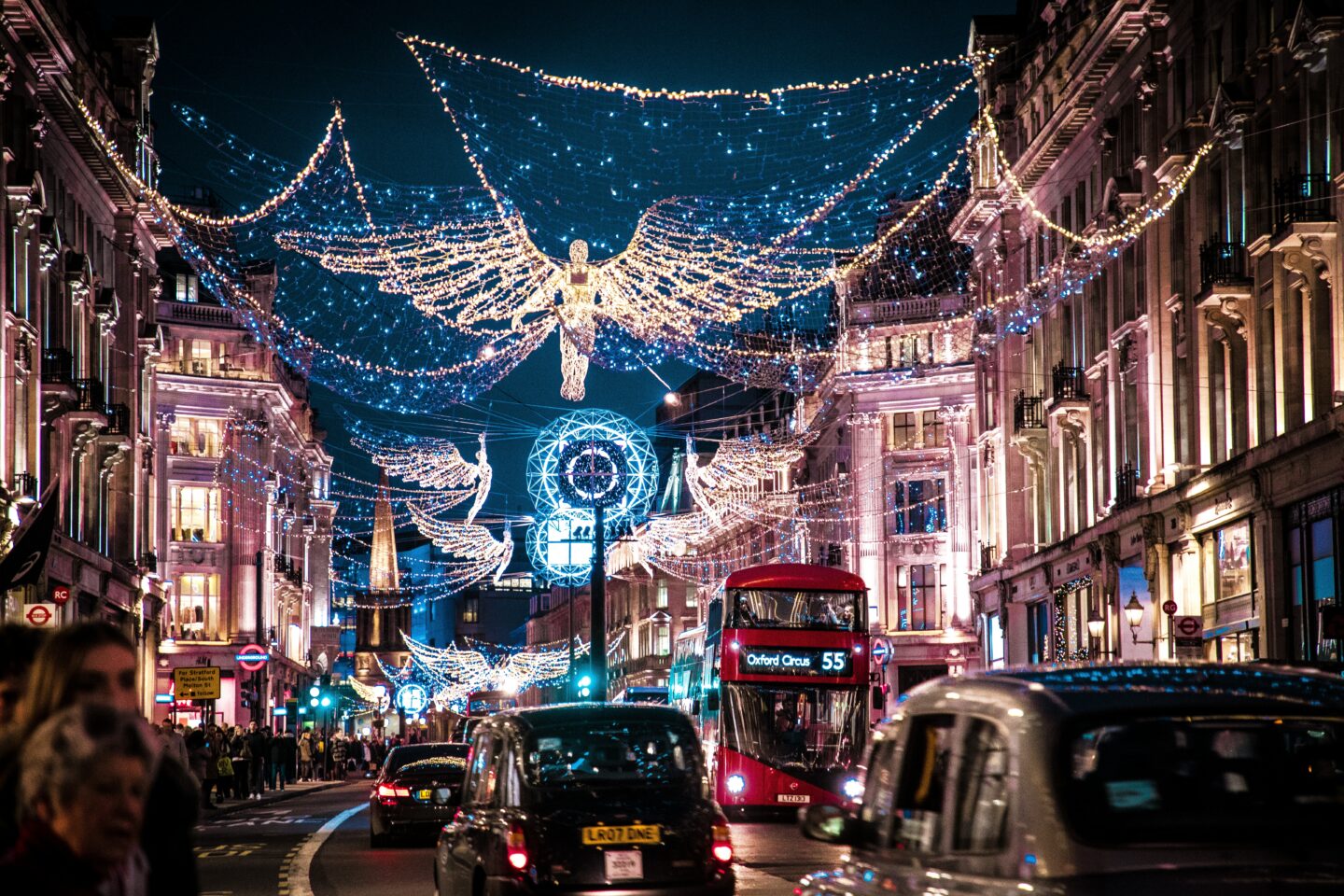 It's that time of year again! Yes, Christmas is here which means it's time for Michael Bublé, twinkly lights, and pretending that we like mulled wine. Luckily for those of you who live down south, London is basically one of the best cities in the world when it comes to celebrating the magic of Christmas, and that includes Christmas Markets.
Heads up: Some of our articles are sponsored and/or may contain sponsored links, meaning we get a commission if you decide to make a purchase through the links, at no cost to you. This is how we keep the Nonchalant magic alive. We only work with brands we truly love.
Whether it's the lights covering Regent Street, that massive tree in Trafalgar Square, or the English National Ballet's annual showing of The Nutcracker, we think it's time to admit…New York ain't got nothing on us.
For those of you who are still on the lookout for presents (or who actually enjoy mulled wine), London also happens to be brimming with Christmas Markets. The team at Nonchalant have been busy scouring the capital to find you the pick of the bunch.
A Christmas classic
If your idea of Christmas is timeless elegance, fairy lights, and city boys getting absolutely ruined then Leadenhall Market is the place for you. In all seriousness, you can't beat the magic of Leadenhall at Christmas. The cobbled streets and Victorian archways are a beautiful sight all year round, but the wreaths, garlands, and Christmas trees take the vibe to a whole new level. Go along on 8th December for late-night Christmas shopping, live music, and Christmas workshops.
Why not just cuddle a turkey this year?
Do you like alpacas, goats, and baby ducks? What a question…of course you do. Well, why not just cuddle a turkey this Christmas rather than roast one? That's right, Vauxhall City Farm is putting on not one but two whole days of Christmas cheer. Their Christmas Market will be free for one and all on 16th and 17th December. Spend the day there with the family buying all those last-minute gifts, enjoying some hot food, and even a Christmas choir.
Vintage is for life, not just for Christmas
But in this case, it really is mainly for Christmas. The stunning Beckenham Place Park is hosting the So Last Century's Winter Vintage Market at the Mansion. Two days with forty of the best vintage traders selling mid-century furniture, vintage clothing, antique maps, and something called "brocante" (we have no idea). They're also promising brownies, street food, and booze. Looks like Beckenham is the Place to be (pun intended).
The big one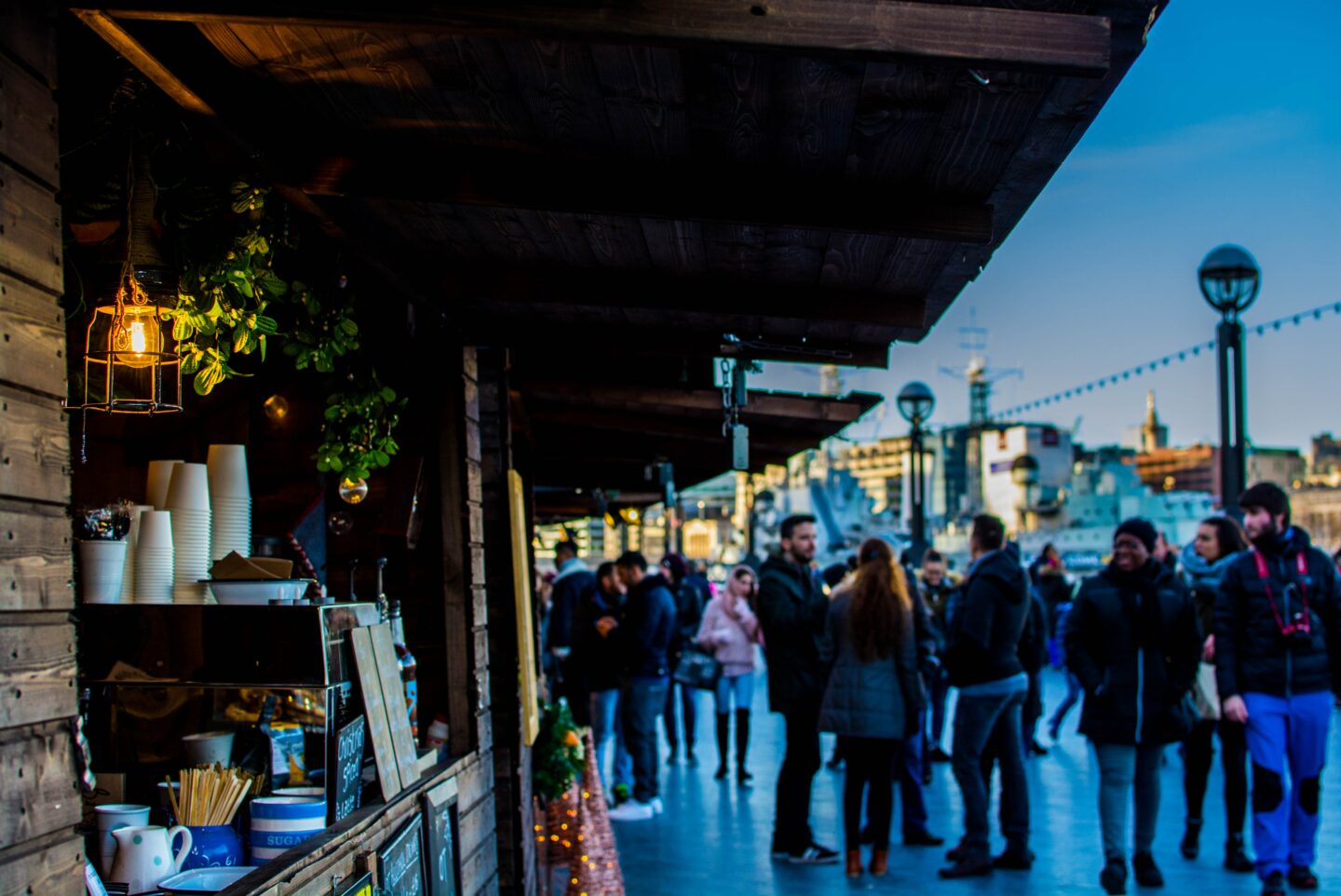 If you're on the hunt for traditional Christmas Markets then you need to head to one of the city's big hitters. Look, we know Hyde Park's Winter Wonderland is probably the really massive one but, frankly, you can do better. So, if you just want to be smacked in the face by Christmas and London all at the same time, then head to the Southbank Centre for their Winter Festival. Picture the scene: the sun is setting, the lights are bright on those weird little sheds, and you can smell freshly cooked churros. Nothing screams Christmas more than a stroll down Southbank snacking on a Portuguese delicacy. 
For the boozers. We salute you.
The Truman Brewery is not just for beer. It's also for crafts. We know! Who knew? On 16th and 17th December The Truman Brewery will be playing host to the Christmas Edition of the Design and Craft Fair. There's nothing we love more at Nonchalant than supporting independent craftspeople and artisans so they can carry on making beautiful things, and we can fill our stockings with Christmas joy. 
These are just a few of our favourite Christmas Markets but, to be honest, the streets of our fine capital are filled with Christmas, so you can't really go wrong. And, if it's way too cold outside and you'd rather curl up on the sofa with your SO, then we've still got you covered. Check out our list of the best lesbian Christmas movies to watch this holiday season.
In the meantime – ho ho ho, Merry Christmas and beware of mulled wine.
Peace and love,
Nonchalant x
Last Updated on 20th November 2023 by Nonchalant Magazine