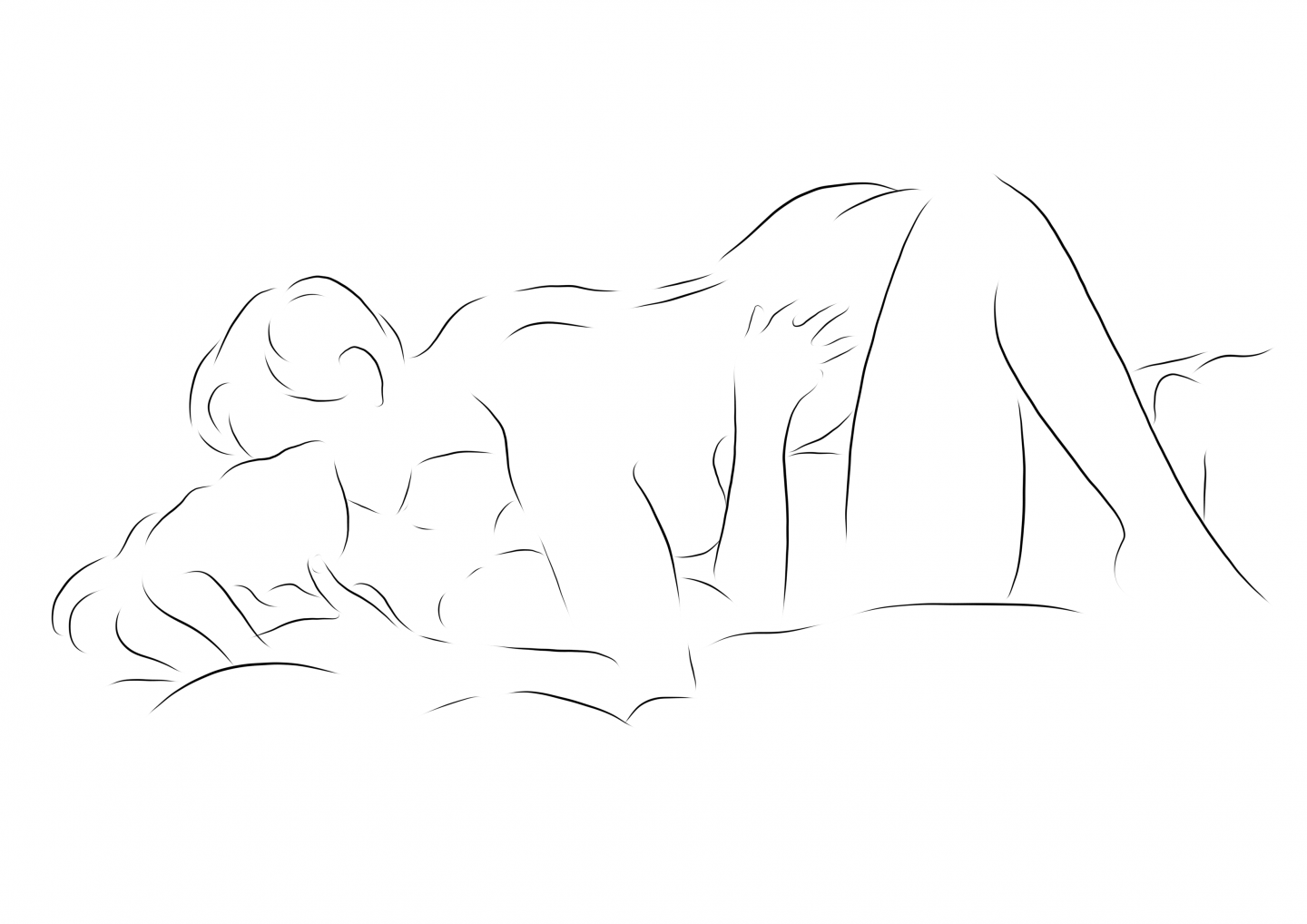 Let's talk about sex baby, we're in quarantine, it's getting hot outside and you know what that means? Time to get hot inside as well. Being locked up with a loved or lusted one can ignite the spark that is perfect for passing the time and try some new lesbian sex positions. Sex between two women is a chance to use every toy in the toybox, and there really is no right way to do it. If it's safe, consensual and enjoyable, then let's get down and dirty with some ideas on how to do the deed.
The Rocket
The rocket is essentially a more enjoyable face sitting position. Straddle your partner's face so your clitoris is positioned over her mouth and then you can either let her do the work; or rock yourself back and forth. This position allows you to take control and set the speed and pace, plus you can watch your partner use a vibrator on themselves should they wish to.
Sixty-Nine
Ah, the infamous 69, a favourite among queer couples as it allows both of you to enjoy pleasure simultaneously. Now there are many ways to 69 with each other, the classic face to clitoris on top of each other. Side by side is also an option, and it doesn't have to only be with tongues; if your partner prefers finger penetration, then get on their face and go to town with those digits.
Hands-on Missionary
Missionary: normally a word that causes straight women to sigh and roll their eyes, but as a queer couple why not spice it up? Whether you prefer to give or take, or switch, why not use your fingers to rock your lady's world while being on top. Pop a pillow under their hips and you get deeper penetration.
The Doggy Style
One of the favourite sex positions, doggy style can be performed either with a strap on or with fingers. It tends to work better with a strap on, but it comes down to personal preference. Kneel behind your partner while they're on all fours and penetrate them from behind.  Set the pace that works for both of you and once you're in the flow of it, reach around and engage in nipple or clitoral play.
Spooning
Ah, spooning, the most wholesome of positions, who doesn't love a good cuddle before sleep? What about a saucy cuddle? While wholesomely cuddling your partner why not start your seduction with some nipple play and neck kisses before taking the action downstairs. It allows you to rock against your partner and if you get the position right, it can also stimulate your clitoris.
Bermuda Triangle
For this position, you're both going to be standing. Stand behind your partner and reach around to finger them, inside or out-your choice. While you're doing that, stimulate their nipple with the other hand, and have them stimulate their other nipple. This trifecta of delight is sure to drive them crazy.
Let us know if you try any of the above positions, or if you have a favourite lesbian sex position by commenting below.
And if you need a little more spice then check out our list of the best lesbian sex toys.
If you have enjoyed the artwork on this article and would like to contact the artist then send us an email and we'll put you in touch: info@www.nonchalantmagazine.com.
Love Team Nonchalant x
Last Updated on 1st June 2023 by Nonchalant Magazine