Calling all party-loving queer legends! Grab your sun hats (*cough*, bucket hats) and break out the confetti cannons, because Velvet Ibiza is back on 13th – 17th May 2024 and is giving us a major festival glow-up. Picture this: the sun, the sea, and an entire hotel takeover by and for queer women in Ibiza. Yep, you heard it right – Velvet Ibiza lesbian festival is stepping up with a swanky new hotel venue ready to sprinkle some lesbian-rave energy on your next summer adventure.
Heads up: Some of our articles are sponsored and/or may contain sponsored links, meaning we get a commission if you decide to make a purchase through the links, at no cost to you. This is how we keep the Nonchalant magic alive. We only work with brands we truly love.
If you've been living under a rock (or maybe just buried in your boss's boring emails), let's catch you up to speed. Velvet Ibiza is THE festival for queer women to come together, celebrate love, and let their hair down in the dreamiest setting – Ibiza, the land of eternal sunshine and wild parties. This time around, they've upgraded to an absolutely stunning hotel to serve as the epicentre of all things legendary. And if you haven't been living under a rock, then you will have seen that we partnered last year with Velvet Ibiza and headed out to check out the parties ourselves. Read our review of Velvet Ibiza 2023 here, or be lazy and watch our wrap-up video below…
Well, good news people, because we are absolutely thrilled to announce that we are once again the lead media partner with the gorgeous souls over at Velvet Ibiza for 2024 (cue air horn).
The New Velvet Ibiza Venue
For 2024, Velvet Ibiza has upgraded to the Leonardo Royal Hotel, Ibiza Santa Eulalia. Which is a 4* hotel, that has a mixture of rooms with balconies with sea views, single rooms and is set on the sea. It's an absolutely gorgeous setting.
Imagine sashaying into a luxurious hotel where the vibes are as lush as velvet itself. This new venue is all about elegance and style, making sure your festival experience is as classy as it is fun. With its sleek design and chic amenities, you'll be living your best life from the moment you step through those doors.
Velvet Ibiza New Venue Pictures
But hey, it's not all about the interiors and aesthetics (but they do help) – there's a whole lineup of amazing events and entertainment waiting for you. Velvet Ibiza is known for its top-notch DJs, fantastic pool parties, inspiring workshops, and a vibrant community that'll make you feel right at home (but, you know, with a lot more sunshine and hot babes around you).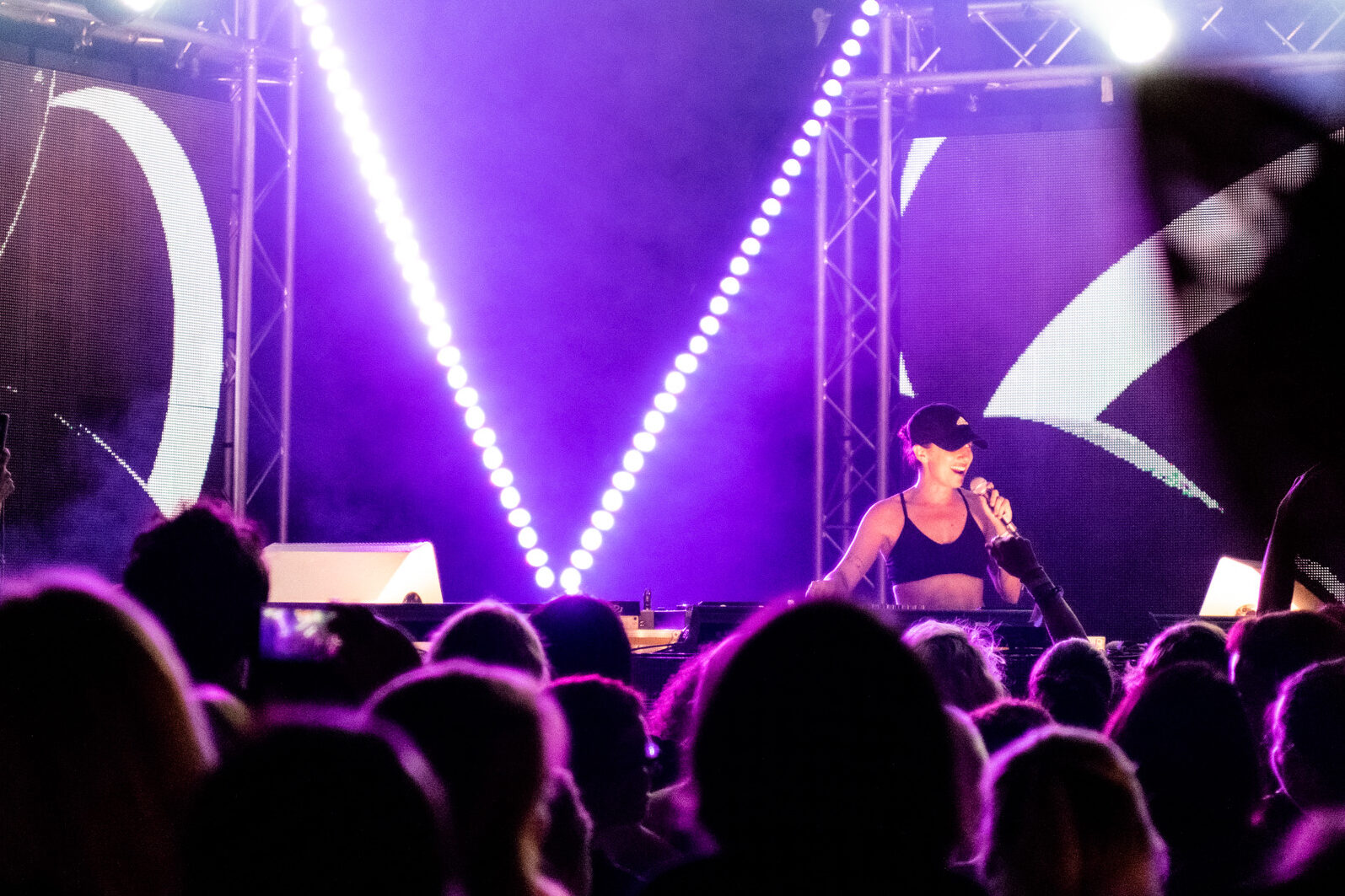 Just a heads up, to be able to attend Velvet Ibiza you do have to be a hotel guest, and you are not able to book tickets separately to the events. The festival is a full package, which makes it such an incredible deal as your meals and drinks are included up to 9pm, accommodation, tickets to the events and transport from Ibiza airport.
Velvet Ibiza 2024 Tickets
You'll want to snag tickets ASAP, because this upgraded hotel venue is set to be extremely popular and there are only 600 spots on this lesbian holiday of dreams. Spread the word like wildfire, tell your besties, share it on every social media platform (AFTER you get your tickets) – Velvet Ibiza is set to be the hottest ticket in the lesbian & queer calendar.
Lastly, you are also able to split the cost of the tickets over 2-3 instalments, or alternatively pay in full. Just another reason why this festival is so legendary.
We'll look forward to seeing you there,
Love Team Nonchalant x
Last Updated on 17th October 2023 by Nonchalant Magazine