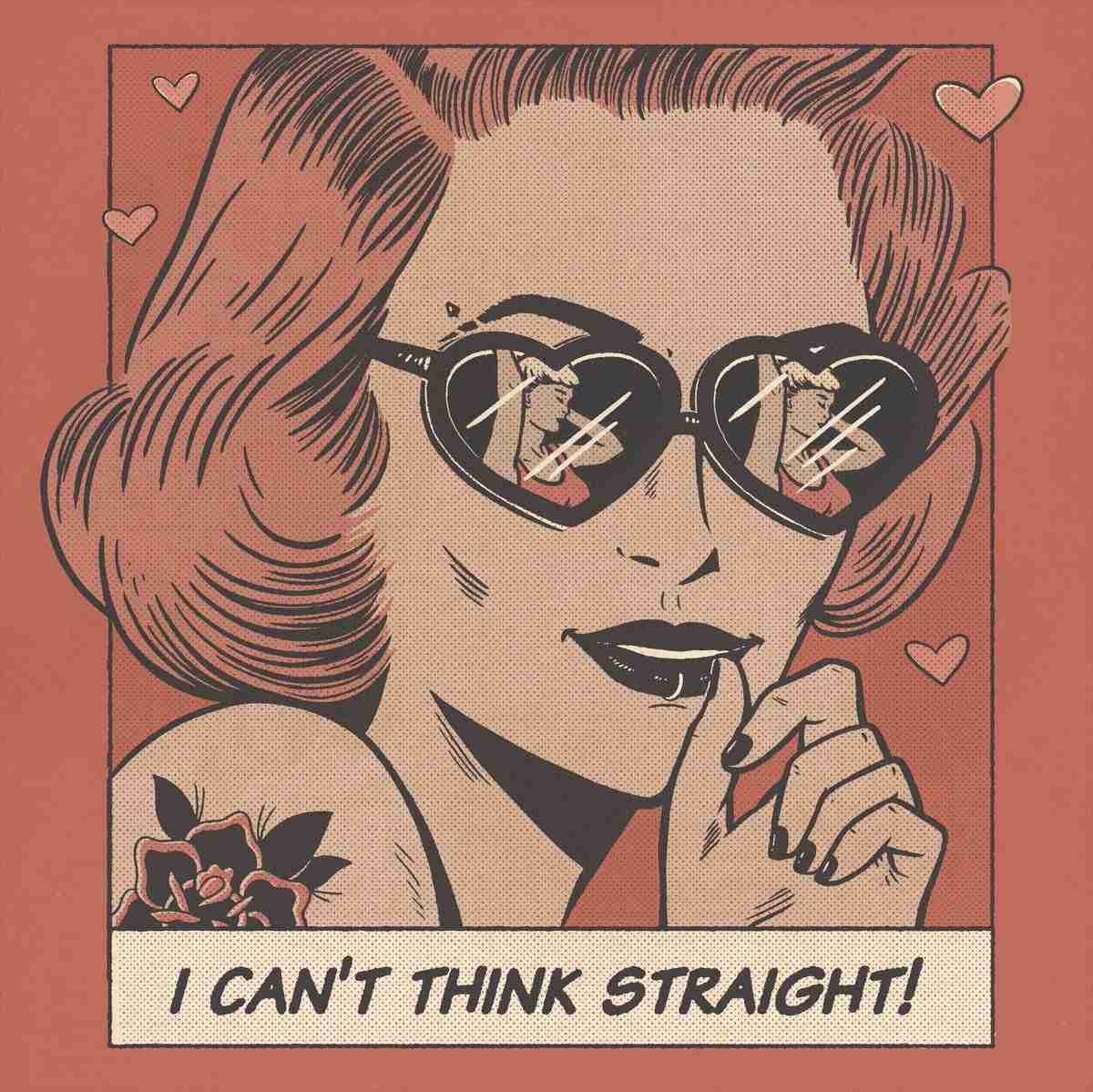 Instagram is a great place for artists and illustrators to connect and be re-shared instantly. Something immediately eye-catching might perfectly capture your mood on your time-killing scroll-athons, and as the evenings get colder and darker, your hours of scrolling might've up'ed themselves a bit. Understandably so. If you're trawling through mundane reams of posts for residual goss or inspo in lockdown, then why not discover some new art instead? Maybe even buy a new print with the money you're saving by not commuting, if you're working from home? It might not fill the void of rinsing your pockets on your overpriced daily Pret, but it's a worthy step-in. Plus, pair it with a new house plant and you could zhuzh your workspace up with a brand new look. Here are six queer illustrators to follow on instagram for eye candy and inspo to give your room some enviable new flair.
Heads up: Some of our articles are sponsored and/or may contain sponsored links, meaning we get a commission if you decide to make a purchase through the links, at no cost to you. This is how we keep the Nonchalant magic alive. We only work with brands we truly love.

Ashton Attzs (@attzs_)
First up, meet Ashton, who you may recognise as the creator of the Instagram pride stickers. Their paintings and illustrations empower the everyday person with joyful pinks, blues and greens, creating queer scenes and characters all of their wonderful diversity. They have been commissioned by brands such as Adidas, Tottenham Hotspur and Disney. They even recently collaborated with Universal Music for the BRITS 2020.

Jenifer Prince (@jeniferrprince)
Next up is Jenifer, a visual artist and illustrator whose art portrays comic strip-like lesbians lounging around doing gay activities, and we love it. These include drinking red wine, listening to records and, a prime lesbian activity, longing for each other. Also probably mostly being almost naked in the process. The eye-catching reds and pinks create a lusty, romantic aesthetic in each piece. 

Bobby Lynn Larson (@ShesBobbyLynn)
This queer boot scootin' babe creates sexy, powerful cowgirl material in a range of poses and styles. She is currently embarking on #Drawlloween with a new illustration each day from a prompt, so you better give her a follow for regular artsy updates. She lists female crooners from the 60s, queer pioneers, nudie magazines and rodeo queens among her influences.

Adrienne Muse (@iam.muse)
Next up is Adrienne "Madam" Muse, a self-taught visual artist, illustrator, muralist and designer born in Florida and currently based in LA. Her beautiful portraiture uses realism to showcase the life she sees in her subjects. We adore her elegant zodiac sign paintings, but we've even spotted her sharing some queer cartoon creations too. She has also worked with a number of huge brands, including Coca-Cola and McDonald's.

Florence Given (@florencegiven)
You might already be following this big name, or you may have recently read her best-selling book, Women Don't Owe You Pretty, which features a multitude of Florence's iconic artwork, combined with her own punchy phrases to get you rooting for yourself. Florence's work depicts diverse women being their best selves, living their best lives, and taking no shit, in Florence's signature colour-popping 60s flare.
Related article: Top Lesbian Artists to Check Out

Ruth Mora (@_meanmachine)
Last but not least, this hellraising comics artist and illustrator's style can't go unnoticed. Not to mention the apt Halloweeny colours for this time of year. With fabulous funky and punky women portrayed in leather, hot pink and Frankenstein greens, these characters epitomise lesbian and queer culture with tongue-in-cheek humour. You'll certainly want to buy a print or t-shirt of these iconic works.
So that's a wrap on our favourite queer illustrators to follow on Instagram! But we hope your Instagram feed is now packed with queer content and wall art inspo and maybe even with a few orders in the bag!

If you're a lover of illustrations, check out our article on incredible female Tattoo Artists in London, and start following them on insta too!

Love Nonchalant xx
Last Updated on 23rd November 2023 by Nonchalant Magazine