"Claim back your future!" is the unchanged slogan for Budapest Pride, which is said to point to problems present in society including racism, sexism, homophobia and transphobia. This is our truly honest, queer-friendly guide if you're looking to travel to Budapest for Pride month. 
Heads up: Some of our articles are sponsored and/or may contain sponsored links, meaning we get a commission if you decide to make a purchase through the links, at no cost to you. This is how we keep the Nonchalant magic alive. We only work with brands we truly love.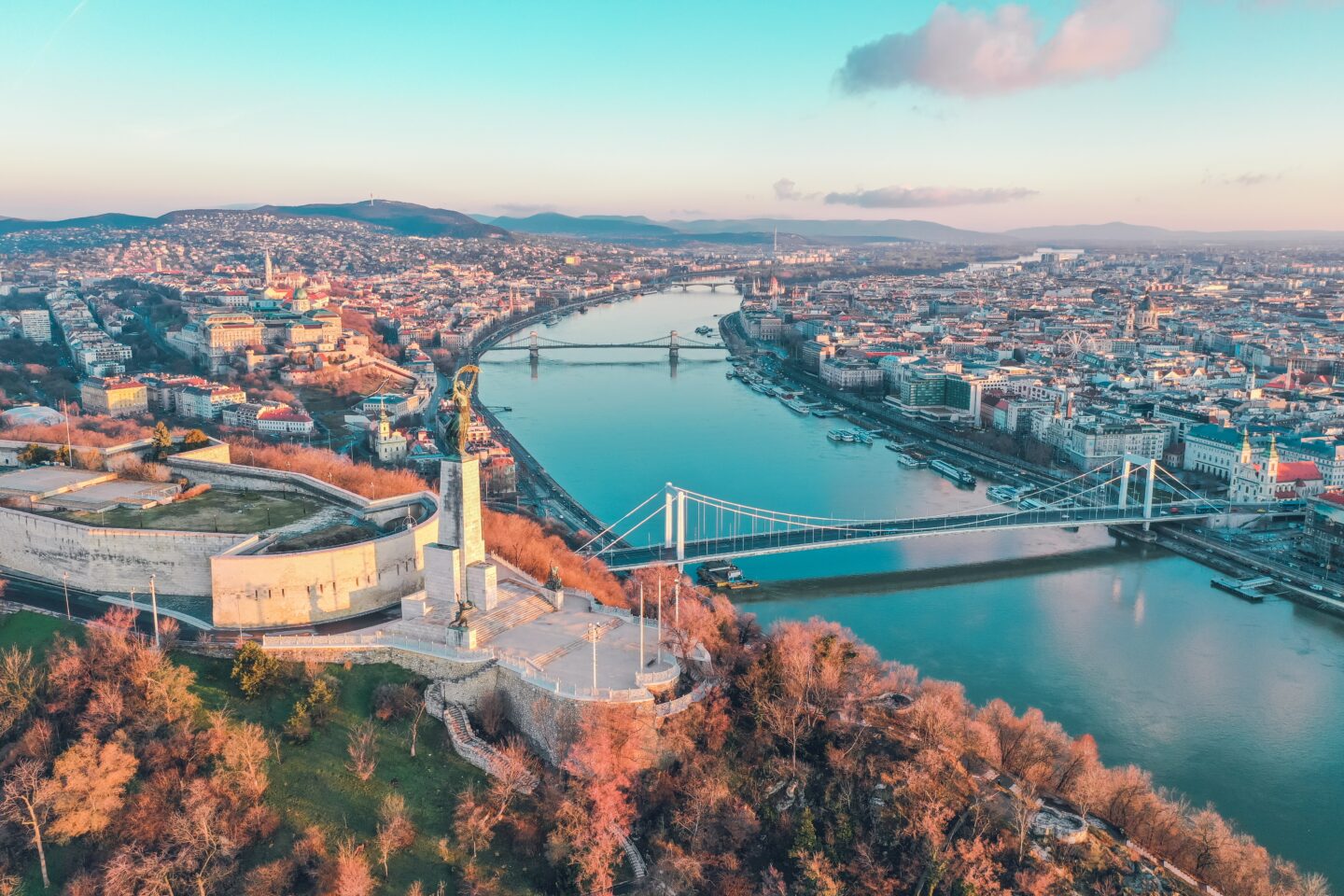 About Budapest 
Budapest has a long history, especially with its queer residents. Although it may not be known for its queer scene, it definitely has one and in Pride month, there's no better time to go! Being gay is legal here and there are many queer residents and tourists that exist here. But, it's heavily advised to be aware of your surroundings and the people around you to keep yourself safe. In public, it's safer to keep PDA to a minimum, as residents can still hold conservative views, and homophobia is, sadly, not a thing of the past. 
But don't let this put you off visiting this wonderful place, myself and my partner have been to Budapest twice in recent years. I can tell you we never faced any discrimination, but you have to use intuition and common sense and know when you can be safe to be yourself. Below I will list some safe spaces for Pride month ensuring you can be your fabulous self and still be engulfed in the amazing city.
What's On For Pride Month in Budapest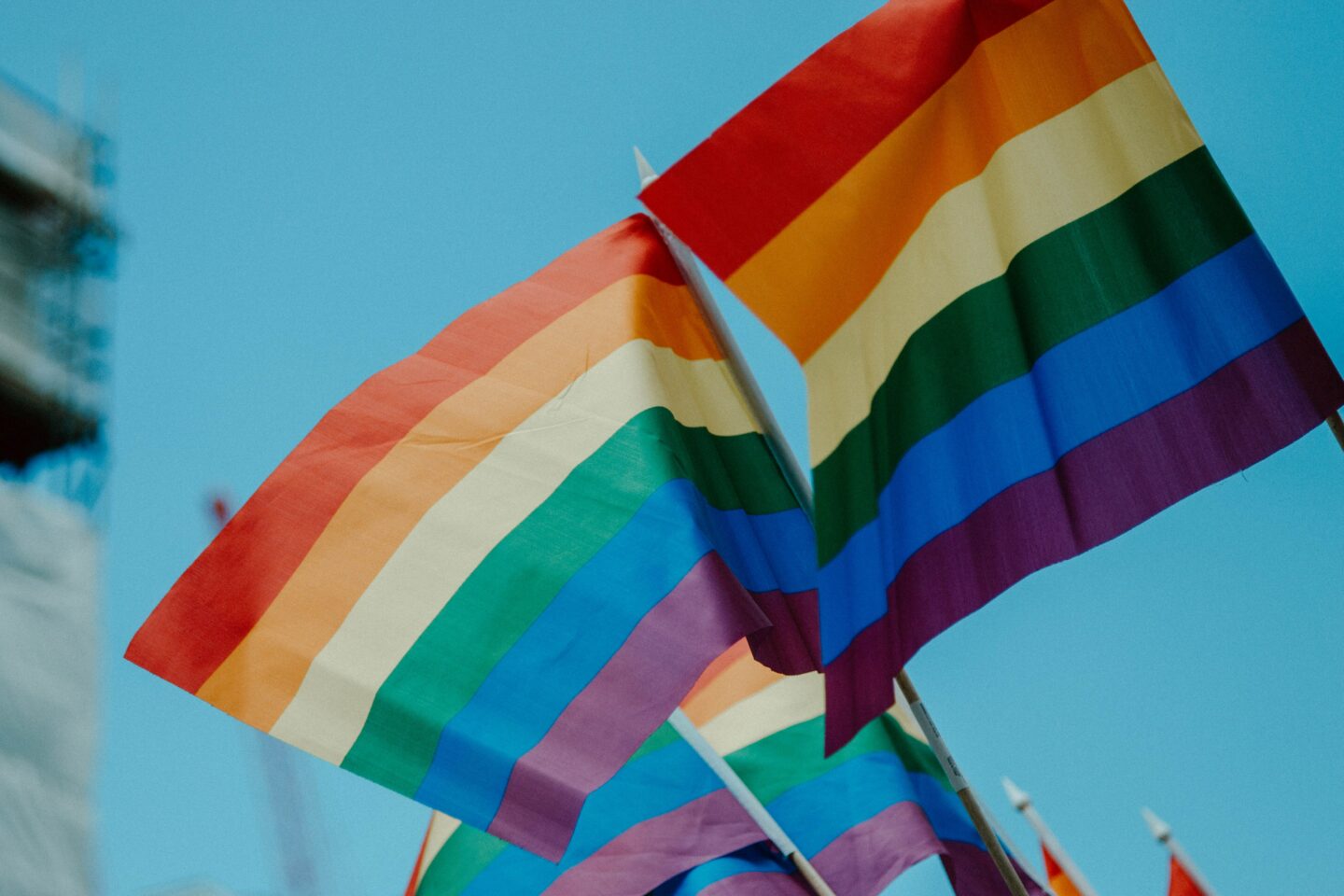 If there's one month to visit Budapest as a queer person, it is Pride month! Celebrated between the 16th June to the 15th July. Throughout the month there are various different events and workshops being held around the city that you can take part in. 
Since 1997, every year there has been a Pride March around the city, and this year is no different – a large Pride parade is scheduled for the 15th July to end Pride month with a BANG! Starting at 3pm and finishing at 8pm. There is an estimated 35,000 people to attend who are all looking forward to fully being themselves. There will be speeches, performers, and readings – it isn't one to be missed.
Here's a schedule for Pride month to immerse yourself in all things queer-friendly around Budapest. 
Afterwards there will be a Pride Afterparty for you to attend and party well into the night (finishing at 4am!) You must have a ticket to attend, starting at 3 ,990 Ft (about £9.19) for early bird tickets, going as expensive as 11, 9900 Ft (about £27.62) for tickets on the day (so order it now!) All proceeds go towards next years pride.
Bars, Parties & Safe Spaces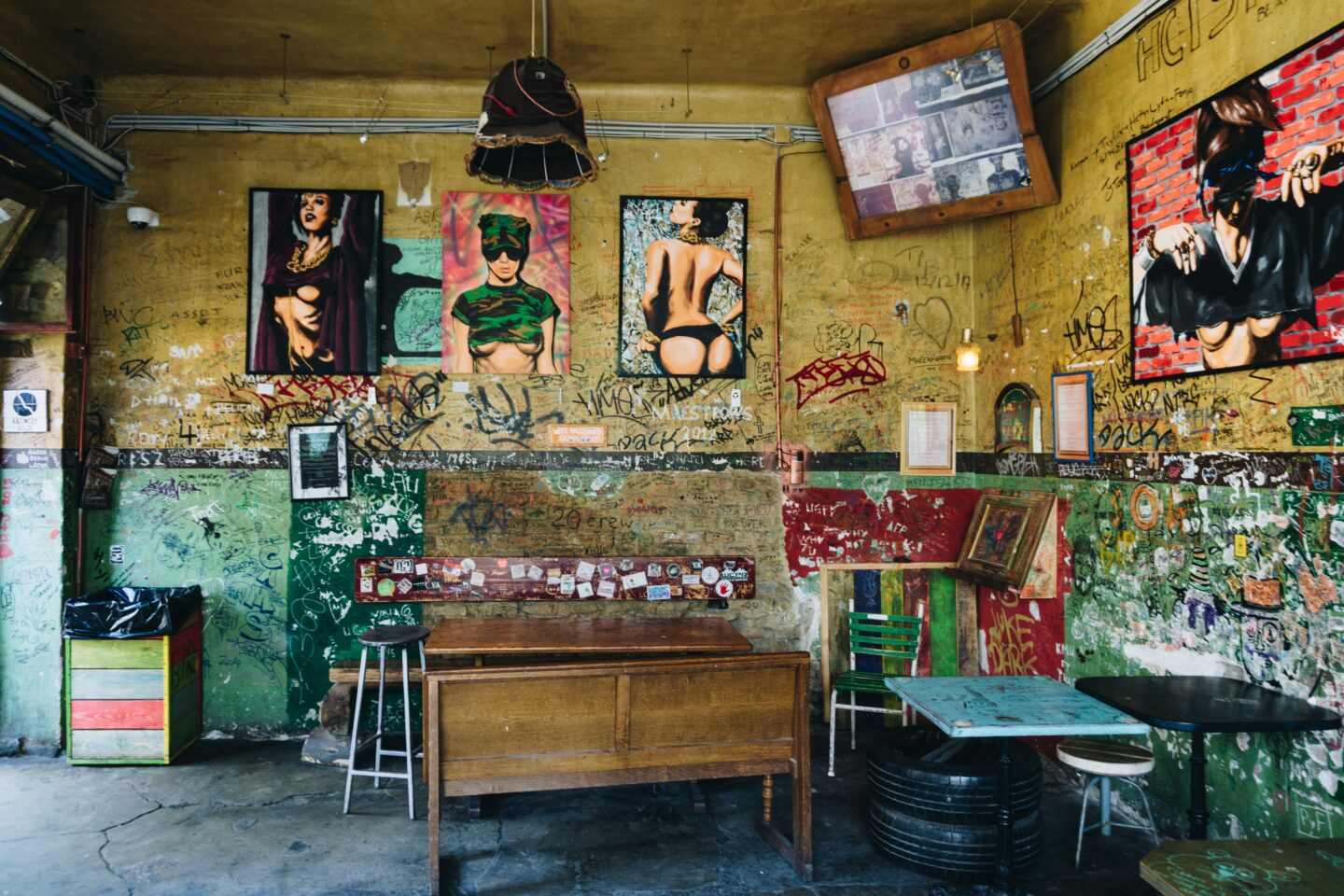 The queer scene in Budapest has been more tailored to gay men as they pave the way for queer visibility in the city. However, here are some bars that are open to anybody who identifies as part of the LGBTQ+ bubble.
Why Not? Cafe Bar – LGBT friendly, known for it's Drag Nights and karaoke! 
Aleterego – Although more popular with gay men, the Drag Shows and great music brings in a crowd of mixed LGBTQ+ crowds all dancing on the multi-dance floors.
WOW – Although not a venue, WOW (or Women on Women) events happen at various clubs and bars around Budapest. There isn't a dedicated lesbian-only gay club in Budapest, but WOW is the closest thing. It's worth checking their Facebook page for upcoming parties around Pride month.
A Drop Coffee Bar – This queer-friendly coffee shop is a perfect safe space for when you want to take the load off and relax after shopping and sight-seeing. A friendly atmosphere, great coffee, and if you stay until the evening it turns into a lively bar where you can feel safe to be yourself.
Ruin Bars/Szimpla Kert – Ruin bars are a must-do in Budapest and Szimpla Kert is known to take the crown on being one of the best. Live music, surrounded by great art and a wide range of drinks.
More Travel Tips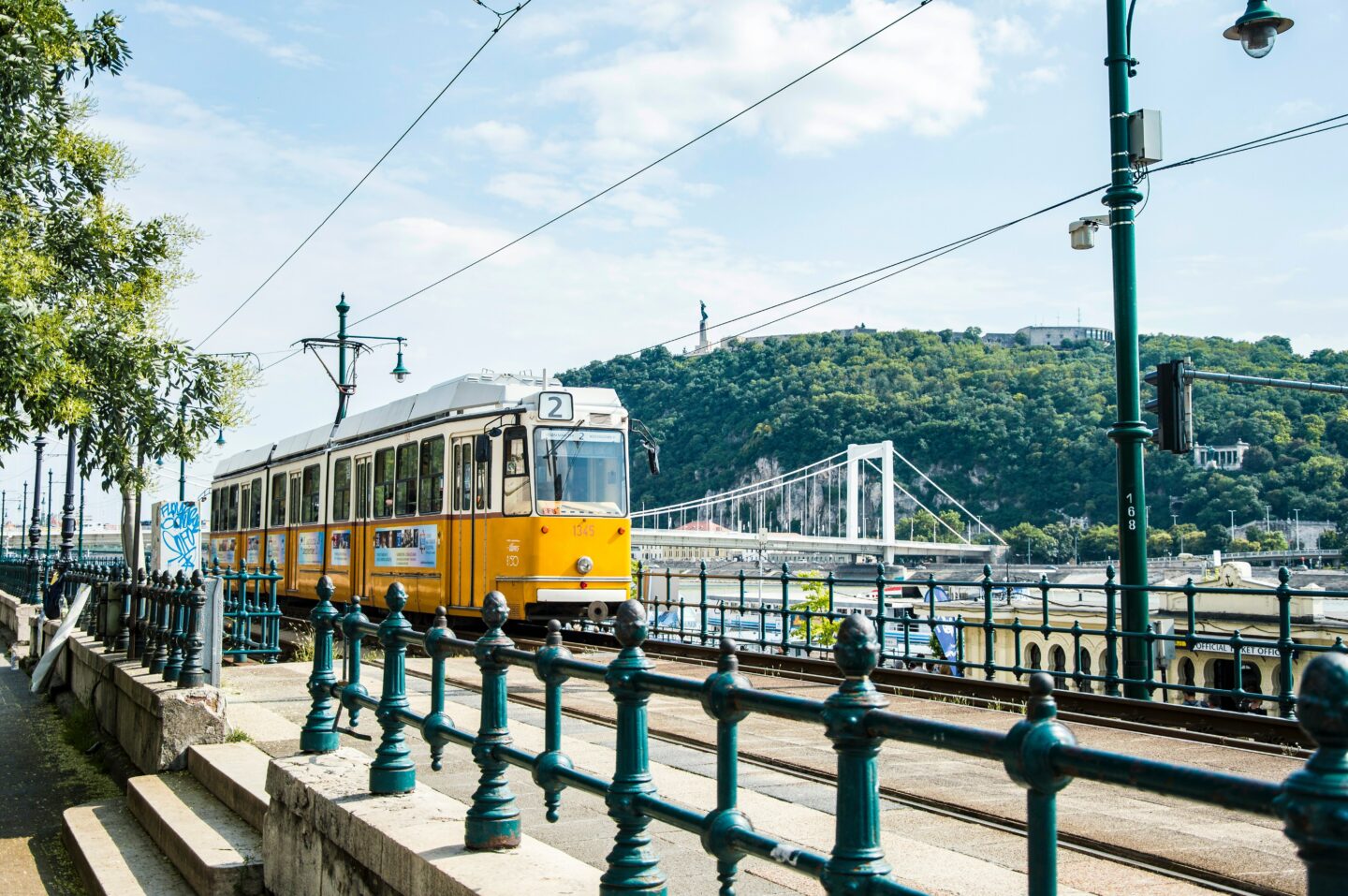 Travelling around Budapest is one of the easiest, most cost efficient systems that I've ever personally seen! Regular trams, busses, metro, trains and even boats along the river – you'll be able to travel around Buda (the calmer, more historical side of the city) to Pest (the lively, party side!) and everywhere in-between!
Grab yourself a handy-dandy 72-hour travel card so you can use most systems of transport around the city for 72 hours! Costing only 5, 500 Ft (around £12.67) and not have to worry about taxi prices, or your feet hurting from all the walking (please don't attempt to walk… it's longer than you think). Besides, you get to see the amazing scenery and really appreciate the beauty and architecture around you.
Make sure to try all the local cuisine, enjoy the cheap drinks, snack down on Budapest's signature chimney cakes and most of all, stay safe and enjoy Pride month in Budapest.
Helpful Sites
Hopefully you have found our guide to be helpful, but if you need anymore helpful tips below are more websites to ensure you travel as safe as possible.
Interested in other pride events? Check out our article on EuroPride happening in Malta this year!
Last Updated on 26th June 2023 by Nonchalant Magazine